Second XI Match Reports: 2017-18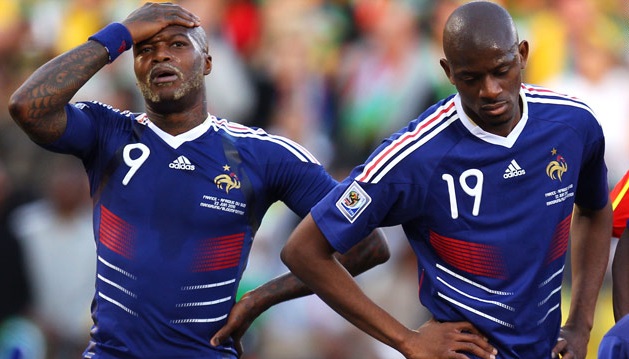 Saturday, May 19th 2018
Flint Town Vets 9, Convocation 3
Convocation (4-4-2): Morgan; Ross, Madeloso, Houston, Costello; Carnacina, Byatt, 'Chelly', Kearney; Kaye, Holder; Subs: 'H', Dickson (unused), McLaren (unused)
---
Saturday, May 12th 2018
Wirral Vets 0, Convocation 1
Convocation (4-5-1): Morgan; Ross, Houston, Prince, Lamb B; Poole G, 'Chelly', Schofield R, Poole I, Holder; Kaye; Subs: 'H', Hoban, Carnacina, McLaren (unused)
---
Saturday, May 5th 2018
Convocation 4, Port Sunlight 2
An excellent victory despite having to play three-quarters of the game with only ten men, after Houston was sent off. Violent conduct apparently.
Convocation (4-4-2): Round; Carnacina, Bastow, Shanahan, Lamb B; Holder, Houston, Byrne, Prince; 'H', 'Chelly'; Subs: McLaren, Dickson (unused)
---
Saturday, April 28th 2018
Avenue F.C. 4, Convocation 4
Played in the shadow of Prenton Park. The crowd seemed to roar whenever Convo scored.
Convocation (4-4-2): Morgan; Ross, Lamb B, Madeloso, Poole G; Poole I, Houston, Schofield R, Holder; Abussnena, Kaye; Subs: Carnacina, Prince, McLaren (unused)
---
Saturday, April 21st 2018
Convocation 8, Croft 2
What happens when the immovable object that is Phil Webster collides with the irresistible twatishness of Croft? Well, the game ends with fewer than twenty-two men on the pitch of course.
Telling him to shove his cards up his arse probably wasn't a good idea...
Convocation (4-4-2): Morgan; Ross, Madeloso, Byatt, McLaren; Holder, Poole I, Houston, Schofield R; Kaye, Knox; Subs: Poole G, McNally, Costello, Ahmed, Welsh J
---
Saturday, March 24th 2018
Convocation 2, Northop Hall O.B. 6
Bobby Mimms passes on the gossip…
After last week's scheduled fixture between these two teams was called off due to the brumal Welsh weather, this one was handicapped by a lack of players – Northop Hall turned up at Wyncote with only nine, while Convo had twelve (Ben Prince had been packed off to play for the undermanned First Team). Ten-a-side it was. But on grass.
Convo actually led 2-1, with Richy Houston netting "a wonder goal", apparently. But Iacopo Carnacina is now on -1 for the season, having played for and scored for the visitors.
After the match talk in the wash house was of "the Handyman clan" (sang to the tune of Willy Wonka's 'The Candyman Can') and how Jack Morgan has a passing resemblance to the Yorkshire Ripper.
And with only one game of the normal season left, there's still no news of the Sealand Cup.
Pass it on…
Convocation (4-4-1): Morgan; Ross, Costello, Lamb B, Dickson; Edwards, Schofield R, Houston, Holder; Kaye; Sub: McLaren; Sleeping With The Enemy: Carnacina
---
Saturday, March 17th 2018
Wirral Vets 8, Convocation 1
Convocation (4-4-2): Morgan; Ross, Lamb B, Prince, Poole G; Dunn, Houston, Poole I, Holder; Kaye, Schofield R; Subs: Carnacina, McLaren
---
Saturday, March 10th 2018
Ramblers 2, Convocation 4
Convocation (4-4-2): Morgan; Ross, Prince, Madeloso, Kearney; Carnacina, Poole I, Dunn, Poole G; Kaye, Schofield R; Subs: McLaren, Holder, Dickson
---
Saturday, March 3rd 2018
Convocation 6, Alsop O.B. 5
Match switched to Wyncote's 4G from Childwall School due to the Beast from the East.
Convocation (4-5-1): Morgan; Carnacina, Southern, Prince, Ross; Poole G, Schofield R, Houston, Poole I, Holder; Abussnena; Subs: Edwards, McLaren
---
Saturday, February 24th 2018
Rhewl Vets 6, Convocation 3
Bobby Mimms reports
It was perhaps sixty seconds after the half-time whistle had been blown, as the Convocation players assembled on the sideline to listen to the usual egotistical platitudes, many of them shielding their eyes from the sun shining across the pitch, that a cacophony of cawing crows disturbed the peacefulness of the bucolic surroundings – something had upset them, but what? Perhaps they were 'mobbing' to harass potential predators, or maybe they were bringing omens of war and death. Or could it have been something to do with the (scientifically based) belief that these noisy corvids can recognise individual humans, especially ne'er-do-wells: were they unimpressed with how the visitors to Wales were playing?
If so it was an opinion that wasn't later shared by Captain Andy McLaren: "The chaps played well forvthe [sic] full 90 minutes. Worked hard" was his verdict afterwards (via e-mail), although for some reason he chose to comment on a match that'd happened in his head – funny what scoring for the first time in five-and-a-half years can do to you. In reality the crows were right as Convo were quite poor and deservedly beaten, and while there's an argument (isn't there always) that the final scoreline is a little unfair on them, it also doesn't reflect that Rhewl struck the frame of their goal on numerous occasions or that 'keeper Jack Morgan put in possibly his best performance for the club to date to prevent the defeat being much heavier.
Still, at least Convo kept playing until the final whistle and didn't storm off in a huff, the stunt that their opponents had pulled when the two teams last met, at Wyncote in November. Back then Rhewl had taken umbrage with the officiating of Phil Webster – placing them in a not-so-select group of several thousand other teams in Britain – and a cynic might suggest that that was a contributing factor to them having one of their own players, a gentleman named Howey, refereeing this one. By the end of the game there were one or two in the Convocation camp suggesting that he was being less than impartial, somewhat unfairly in your correspondent's opinion, but what was undoubtedly aiding the home side more than their guests was their ability to communicate in Welsh, with their left back in particular – a chap, annoyingly, called 'Rossy' – gabbling away in the language for the duration. Something else that hampered the foreign invaders for what was their first fixture outside Liverpool in five months was a shortage of numbers – Si Holder cried off an hour before kick-off, and with not even Betty the Tea Lady available to McLaren they had to borrow a man, Mal Hughes, from their hosts.
Decked out in orange and white Convocation registered their first effort on goal immediately, when Richy Houston tried to lob the Welsh 'keeper from the centre spot with the kick off – unsurprisingly the #1 had little problem batting the ball down, and looked slightly non-plussed at the cheek of his opponent. It didn't take long before the visitors had their next 'shot' – about ninety seconds – although that one was much closer and far less deliberate, with Hughes attempting to put a cross into the box from out on the right flank but hitting the face of the crossbar instead.
Convo must have worn themselves out in that opening minute-or-so because after it they pretty much fell to pieces until the midpoint of the half. They played the match in a 4-5-1 formation with leading scorer Craig Kaye up front on his own and a defence comprising of (from left to right) Ste Costello, McLaren, Lee Madeloso, and young up-and-comer Billy Lamb. In between the attack and the back line, Richy Schofield, Iacopo Carnacina and Houston spent the game attempting to outdo each other in the over-complication epicentre that was central midfield, while the flanks were manned by guest player Hughes and the real Rossy, Steve Ross.
It was that rearguard though, that would have the biggest influence on how the opening quarter of the game panned out. Lamb was the first to start laying on assists for the opposition when, having played a back pass to Morgan and had the ball returned immediately, he got himself into all sorts of trouble just outside the corner of the penalty area and his resultant dispossessor then forced the #1 into saving at his nearest post with an outstretched leg. Maybe Rhewl sensed that the right back was an easy touch because, several minutes later, in the middle of what seemed like an epidemic of snotting going on all over the pitch, they attacked through his region of responsibility again, and when the subsequent low cross into the box was only half cleared another of their ilk smashed a shot against the crossbar from about fifteen yards out.
Those two warnings went unheeded though, as just after the ten-minute mark the home side broke the deadlock, and yet again the goal was practically gift wrapped for them. A nothing long ball forward was claimed by Madeloso on the corner of his own penalty area without an opponent within twenty yards of him, but he then managed to turn such a seemingly innocuous situation into debacle when he played a terrible clearance-cum-pass straight to a Rhewl man standing on his own in the middle of the Convo half who, scarcely able to believe his luck, ran on and slotted past Morgan while the defender shouted at his colleagues, seemingly under the impression that the concession was someone else's fault.
Madeloso would give further notice that he was having a Frank Spencer kinda day, seven or eight minutes later, when he made a pig's ear of clearing his lines and was dispossessed out near the sideline; a subsequent cross into the visitors' box was met with an unmarked strike at the back post that was beaten away by a diving save from Morgan (using what Glenn Hoddle would say was his 'wrong hand'). There was still a chance for the home side to find the back of the net, but the quickest Rhewl player to react to the loose ball scuffed the rebound wide of the target.
You'd hardly call the Convo back line's contributions up to that point classic defending – in fact, at times it couldn't be called defending at all – so when McLaren was handed the baton of calamity and immediately adopted the Andy Willis position, half-a-dozen yards behind everyone else, another of the white shirted home side (they were actually playing in traditional Convocation colours) was able to break through the dreadful excuse for an offside trap, but then wasted his chance by shooting straight at Morgan. At least Costello wasn't looking like a complete shambles, although his 'tallest dwarf' status was only a result of him (unintentionally) not being involved in much of the action and/or not being targeted by the opposition. It felt like further concessions were inevitable.
But then, out of almost nowhere Convocation went and equalised. Perhaps irked by the fact that they weren't even given a free kick for a body check on Hughes (in the centre circle) that was sufficient to move an illegally parked lorry they got their act together for long enough to move play from one end of the pitch to the other in seconds, starting with Morgan (receiving a back pass) and ending when Kaye, a Rhewl defender and his 'keeper all contested for the ball on the edge of the home side's penalty area, and the Convo man, facing away from his target, flicked it backwards at waist height through the imbroglio of body parts and into the net. Ding, Dong!
That piece of magic coincided almost exactly with the midpoint of the half, and though the hosts nearly capitalised on Lamb playing the invisible man shortly after the restart, blasting an excellent chance to retake the lead across the face of the Convo goal, a period of little adventure ensued over the following ten-or-so minutes. The flow of the game wasn't helped by the pitch, which slowed every pass and move down as though it were a motor racing gravel trap, although in fairness it could have been worse if the cabbages hadn't been dug up just before kick-off. The visitors were further disadvantaged by the Superstars in midfield regularly getting themselves into trouble whilst trying to pull off some over-elaborate manoeuvre when there were easier options available (albeit ones that involved colleagues they didn't like the look of).
Kaye had two great opportunities to score for Convocation inside the final ten minutes of the half, firstly when he ended the aforementioned lull by somehow slipping through the Rhewl back line but shooting straight at their #1, and then moments before the interval when he got his foot on the end of a low cross into the box from the right but could only watch his redirection bobble across the opposition goalmouth and just miss the furthest upright. Unfortunately for the visitors though, that latter chance was straight from the restart after Rhewl had grabbed a second: they'd broken down their left flank and with the Convo defence playing an all-at-sea formation it wasn't hard for them to quickly knock the ball over to the other side of the penalty area where an incoming white shirt was able to dink a shot beyond Morgan and into the net; Madeloso's response to the goal sufficed until the crows were ready to make their own piercing din at half time.
The second period began with your correspondent's pen playing up (the match notes started looking like they'd been dictated by Norman Collier), but on the pitch Convocation went close after ninety seconds-or-so when Hughes blasted just wide of the target from the edge of the Rhewl 'D'. There could be no accusation levelled at the guest player of him taking it easy on his mates because not long after that, when a ball was played into the home side's box following a throw-in, he had a near-post shot scrambled off the line by someone in white; within a couple of botched attempts at completing the clearance Kaye was gifted a chance too, but he fired just wide and over.
Few doubted that these missed opportunities (and the others) would come back to haunt Convo because at the other end of the pitch their back line continued to get taken for mugs and, just as they had before the interval, constantly looked like conceding; the silver lining to that was that the home side were being equally, if not more, profligate. Moments before Hughes and Kaye missed their chances one of the hosts had side-footed wide from just outside the visitors' six-yard box when it seemed impossible to miss, while as the hour mark neared Schofield and Houston were caught out once more trying to be clever in the middle of the half and the man who disposed them ran on but yet again hit a shot against Convocation's twelfth man, the goal frame.
There was barely enough time for the visitors to acknowledge what a let off they'd had before their opponents squandered yet another great chance to increase their lead – well, three of them actually, as that was the number of saves Morgan made in almost as many seconds while his defence stood around, idle and arguing. The third was a phenomenal block at almost point-blank range and you had to wonder why he should go to such heroic lengths when his colleagues seemed incapable of matching him, or even being grateful to him. After all that though, his efforts turned out to be in vain because the home side did get the ball into the net moments later when one of their players left Costello for dead on the flank and his cross into the box was scuffed past the underappreciated #1.
Rhewl knew that their guests were there for the taking and nearly made it four-one almost immediately when they advanced down the flank and put a low cross into the box, but with the Convo backline at sixes and sevens an unmarked attacker flicked a shot just off-target. Incredibly, within sixty seconds they went and conceded themselves – so much for their guests being there for the taking. Almost as incredible was the identity of the scorer, as when Ross delivered a lovely corner into the home side's goalmouth it was McLaren who arrived right on cue to bullet a header into the back of the net – like Tommy Smith in the 1977 European Cup final – for his first goal in over half a decade.
After that and some fairly muted celebrations the Captain went back to chugging around at his usual end of the pitch and contributing towards the visitors' wretched attempts at defending. Pretty much straight from the restart the home side hoofed the ball towards the Convo goal but the white-shirted recipient dragged his subsequent shot across the face of it, while moments after that they went closer but yet again couldn't get the better of the woodwork, with the rebound off the inside of one of the uprights also flashing across the gaping target.
It really was quite an affront to footballing justice that Convocation had only conceded three times, but greater insult was about to be served up because as the game entered its final quarter they went and drew level, leaving pretty much everyone in the village scratching their heads and wondering 'where did that come from?' Unfortunately, due to your correspondent's ongoing battle with all things Bic the nitty-gritty of what happened went unrecorded… as it did when Rhewl retook the lead, thirty seconds after the restart.
After everything Convo had had thrown at them it was probably that goal, and how soon it was conceded after they'd equalised, that proved to be the killer blow. The euphoria and the realisation that they were somehow on level terms so late in the game hadn't even had time to sink in before their boon was snatched away, and as the harshness of that overcame them they pretty much gave up (more). It was little surprise then that ten minutes from the end Rhewl scored again when their left winger brushed Lamb aside with ease, entered the penalty area and drifted past the advancing Morgan before shooting. Scandalously, having done all the hard work his effort was off-target, but his luck was in because Madeloso attempted to block the ball but only succeeded in stabbing it into his own net – looking away seemed the decent thing to do. After all the moaning the defender's done this season, there was a concern that his performance on Saturday was seriously depleting global reserves of schadenfreude.
There was a sixth Rhewl goal before the end, although there was a twist to the usual defensive calamity about it, as when – copy and paste – they slipped a pass through their guests' back line Morgan came streaking out of his area and attempted to hoof a clearance back up the field, but instead blasted the ball against his onrushing opponent from where it rebounded back past him and into his unguarded net. He didn't deserve that.
Carnacina had the last shot of the game when he struck an effort from about twenty-five yards that appeared to be deflected wide by the referee, while Hughes limped off in the final moments and a second guest player with the surname Parry replaced him (his forename was an unusual one beginning with 'A', but it couldn't be recorded as the bloody Bic was playing up again). Otherwise that was it and Howey called it a day, four minutes early. No one complained.
Johan Cruyff once claimed that "playing football is very simple, but playing simple football is the hardest thing there is", and during this game the Convo midfield appeared to be hell bent on proving him right; there was far too much showboating, even when it was clear that things were going wrong, and as a result you could almost say that the visitors to Wales were forced to eat crow. Things might not have been so bad if their back line hadn't had a horror show of an afternoon at the same time, but it did so their winning streak (of two) is over. Saturday wasn't quite reverting to the norm though, as everyone went back to the Drovers Arms pub after the match – many would have settled for a minimum of that before leaving Liverpool.
Man Of The Match: There's some sort of article in the Geneva Convention stating that guest players don't count, so although Hughes put in a fine shift for his adopted team he can't be considered. In fairness though, there's only one player who really can – Morgan may have let in six but he was nonetheless outstanding and it's not much of an exaggeration to say that it could have been double that without him (and his white metallic allies). The rest of the (non-Welsh) Convo players didn't deserve him.
Convocation (4-5-1): Morgan; Costello, McLaren, Madeloso, Lamb B; Ross, Schofield R, Carnacina, Houston, Hughes; Kaye; Sub: Parry
---
Saturday, February 17th 2018
Convocation 5, Ramblers Vets 3
Convocation (4-4-2): Morgan; Ross, Madeloso, McLaren, Lamb B; Kaye, Poole I, Holder, Poole G; Knox, Schofield R; Subs: Houston, Dickson
---
Saturday, February 10th 2018
Convocation 6, St Mary's O.B. 3
Convocation (4-4-2): Morgan; Ross, Madeloso, Shanahan, Lamb B; Carnacina, Poole I, Dunn, McNally; Holder, Kaye; Subs: Costello, McLaren
---
Saturday, January 27th 2018
Convocation 3, Halkyn 5
Convocation (4-5-1): Morgan; Edwards, Madeloso, Prince, Ross; Kaye, Dunn, Holder, Schofield R, Round; Knox; Subs: Carnacina, Kent, Huws
---
Saturday, January 13th 2018
Convocation 5, Ramblers IV 5
[BP]: "The two 'keeper's were probably man of the match..."
Convocation (3-5-2): Morgan; Prince, Madeloso, Southern; Poole G, Houston, Schofield R, Poole I, Fairclough; Kaye, Knox; Subs: Dickson, Kearney
---
Saturday, January 6th 2018
Convocation 5, Ramblers 2
Another weekend, another postponement for the Firsts, our game away at Knowsley falling foul of the weather.
No fear though, as the Vets were on hand to bring Convo kicking and screaming into the New Year, with Part II of what will turn out to be a Trilogy of games (we're playing them again next week) against Ramblers Vets.
And what a fine game and performance it was! Even though we went a goal down on two separate occasions, the elder statesmen of the club rallied to complete a 5-2 win that was rather comfortable in the end. Captain McLaren elebrated the New Year with a start and full half of play for what he conceded afterwards was "for the first time in ages, I'm in agony here", as he hauled himself at half time.
Houston had already fizzed one over, and Knox and Kaye had somehow spurned presentable chances before we found ourselves 1 nil down midway through the first half. but cometh the hour, cometh the man as Geoff Poole ran from the right side of a back three to slot home shortly after we'd fallen behind. Convo then did the most Convo of things, managing to go in a goal down at half time despite having the better of an entertaining half, the visiting striker cutting in from the Ramblers right wing to slot past a hapless Morgan in goal. 1-2 at half time.
Changes made at the break saw us go to a back 4, and this was just the tonic we needed. Shortly after the restart, Poole had his second of the match to leave the former club secretary dreaming of a hat trick that would have been richly deserved. Alas, it didn't come but it was a fine performance nevertheless. As it transpired, Kaye bagged another two to add to his rich vein of form that he's shown this season (10 in his last 4 for the Vets now), whilst Holder scored a lovely goal to cap another fine performance. 5-2 to the home team at the final whistle.
MOTM: A tough call this week, as there were excellent performances from a few players. Honorable mentions go to Kaye and Holder, and Morgan in goal who made a couple of fine saves. But this week it has to go to G Poole, with his brace the cherry on top of a energetic performance that even included a "fall over the ball but get away with it anyway" pass in themidst of a fine passing move involving Richies Schofield and Houston. Well done young man!
Convocation (3-5-2): Morgan; Southern, McLaren, Madeloso; Ross, Houston, Poole I, Holder, Fairclough; Kaye, Knox; Subs: Poole G, Dickson, Schofield R, Edwards
---
Saturday, December 16th 2017
St Mary's O.B. 2, Convocation 2
Feisty game at times! Last minute equaliser by the mighty Convo!! Huzzah.
Convocation: Knox, Southern, Prince, Shanahan, Lamb, Ross, Poole I, Holder, McNally, Kaye, Schofield; Subs: Edwards, Dickson, Madeloso, McLaren (unused)
---
Saturday, December 2nd 2017
Essemmay O.B. 4, Convocation 2
Bobby Mimms reports
Anyone who left this match fifteen minutes early – to get some nachos perhaps – would have presumably considered that it was over, as Convocation seemed to have settled for their losing lot while Essemmay were doing little more than going through the motions under the impression that victory was theirs. And anyone who felt like that would have been right. There was no grandstand finish and most people on the pitch continued to exude the same level of enthusiasm for the affair that they had for most of the previous half-hour (a level that probably won't be plumbed again until the recently announced royal wedding comes around next year), which seemed a bit of a shame when you consider that this was Convo's birthday weekend and also another incarnation (for the time being) of the Mather Avenue derby. The game as a whole certainly hadn't been a non-event, but all the hard work had been done before the interval and particularly in the ninety seconds immediately before it, which was when the home side had scored the two goals that ultimately decided its outcome.
There were of course chances for both sides to add to the scoreline after the break, but in stark contrast to last week – and the Convocation players can be grateful for small mercies that they only lost 4-2, rather than suffering a repeat of that all-round defensive abomination – none of them were successful, or at least, not completed to the satisfaction of the bespectacled referee (and you, dear reader, can make up your own joke about that revelation). He disallowed two late Essemmay 'goals' that would have added a gloss to their win, the second of which, netted within a minute-or-so of the final whistle, being decried as mistakenly by everyone else on the pitch, of all denominations: a couple of yellow-shirted attackers had wafted far too easily through the indifferent Convo rearguard onto a good pass from midfield, and while one of them did appear to have jumped the gun the other, the scorer, most definitely hadn't.
In the ten minutes prior to that Essemmay had had another notch struck off for offside, although on that occasion it looked as though the official's glasses hadn't been quite so steamed-up. But that didn't mean that Convo goalkeeper Jack Morgan, who'd got a hand to the shot, wasn't grateful (not that you'd have expected him to save it), nor that his back line, which had let the untimely shooter slice through them like a hot knife through butter, weren't phenomenally relieved that their musical statues approach to defending had somehow gone unpunished. Especially when they'd all been guilty of the same slipshod play several minutes earlier, ambling after shadows as their opponents passed the ball around them until one of those opponents slipped into the penalty area only to just miss the target and find the side-netting (to the accompaniment, from somewhere else on the pitch, of that cry of the scoundrel: "Gerrin!").
The lack of second-half concessions mustn't fool anyone into believing that Convocation's defending was anything other than a shambolic mess for most of the time, but there had been the occasional moment of decent individual defensive play. Billy Lamb cleared the ball off his own goal line at one point, saving the blushes of his rearguard colleagues after they had been dicking around (to use the technical term) and Morgan had only been able to paw away a subsequent cross into the box straight to a lurking adversary. And yet the veteran too had left a lot to be desired shortly after the break when he'd been brushed aside far too easily in a tussle with a young Essemmay winger who looked vulnerable to a decent gust of wind, although once again the visitors were let off the hook when the ensuing pass into the penalty area reached an attacker who had all the time in the world to beat the Convo #1, but blasted his shot over the crossbar from fifteen yards out.
Lamb wouldn't finish the game, limping off after turning his ankle just as son (and former Convocation First Team captain), Chris, turned up pitchside with [Billy's] grandson Jack in a pram, but fortunately there were a couple of others donning orange occasionally capable of blowing away the cobwebs in times of defensive need. Earlier on in the half Ian Poole had made a great last-gasp challenge on an opponent who was about to pull the trigger from more-or-less on the penalty spot, while Morgan showed yet again that he can be more hit than miss when he made a fine block from a rather cocky Essemmay player despite the guy in question having tried a couple of bluff shots immediately beforehand with a number of Convo defenders in close proximity (although as he'd just wriggled through the said defenders quite easily he could probably afford to be dismissive of their presence).
It wasn't completely one-way traffic (that previous chance for the hosts came about barely twenty seconds after the visitors had made a mess of a free kick at the other end of the pitch in a manner that screamed 'me, me, me') and both Morgan and Poole were integral to what was easily their side's best move of the half – the former played the ball out of the back to the latter, who, after a good couple of one-twos, found himself in possession on the edge of the Essemmay penalty area from where he pulled the trigger, but though his shot was undoubtedly on its way toward the net it was headed clear by a yellow-shirted defender inside the six-yard box. Richy Houston went close when he met a Convo corner kick with what Ron Atkinson use to call 'the little eyebrows' (Phew!), but couldn't keep the ball down (at the same time Paul Dickson was 'treating' everyone on the sideline to commentary from a horse race on the radio that only he was interested in – Peter Bromley he is not, but at least he wasn't moaning about Nachos), while Jay Railton also registered a shot on target, although his effort from forty yards out was straight at the opposition 'keeper (who looked older than the Dock Road).
God knows what the two captains had said to their charges during the half-time interval but it sucked out of everyone all of the goal-scoring capacity that had been so evident beforehand. Convocation had actually taken the lead in the first five minutes of the game through the age-old method of route one, when Morgan hoofed the ball down the length of the pitch and Craig Kaye got on the end of his punt, before running on and slotting an effort under the ancient #1 with relative ease.
Kaye had started as the lone forward in Convo's 4-5-1 formation (they would switch to 4-4-2 after the interval, with Colin Knox – who entered the fray as substitute midway through the opening forty-five – joining his fellow CK up front) and with his only other notable contribution to the game being drilling a quadrant kick straight into the Essemmay side netting in the second period, that early goal would be as good as his afternoon got by a country mile. Behind him the five-man midfield that began proceedings comprised of Poole, Houston and Lee Madeloso, flanked by Ben Prince (left) and Richy Schofield (right), and while they spent the majority of the first half getting in each other's way on what was a rather small pitch they do deserve credit for the manner in which they put up with the opposition's #18, who must surely have cornered the market for rather chippy Kenny Rodgers look-a-likes.
The back four that would spend so much of the first period in a state of confusion was (from left to right) Lamb, Jamie Southern, Railton and Steve Ross (although he would be replaced midway through the half by Matt Round, who'd had his mane shorn since your correspondent last saw him), and it didn't take long after they had a lead to protect for them to start demonstrating how unprepared they were for such an apparently freakish eventuality. The defending at a corner (and not just from the defenders) as the quarter-hour mark approached was described rather charitably as 'wishy washy', which goes some way towards explaining why the yellow-shirted recipient of the ball was able to turn more-or-less on the penalty spot and rifle an effort into the roof of the Convo net, thoroughly unencumbered (Southern went to great lengths afterwards to point out: "it was not my fault").
It was a lesson that they didn't learn from, although several minutes later when they once again chose to eschew defending they got lucky: a shot from the corner of the penalty area thumped against the underside of Morgan's crossbar rebounded across the face of the goal and against the furthest upright, from where the ball bounced down onto the line and out, whereupon it was hooked away to safety by a figure in orange. A number of Essemmay players were adamant that "the net rippled", but the referee had seen nothing (as you might expect) to convince him to point to the centre spot.
To further enhance any sense of grievance that the hosts may have felt because of the lack of goal line technology Convocation then went and retook the lead on the half-hour mark with a strike that was undoubtedly a fluke. He may have had his mop chopped but Round showed that he was suffering from no Samson-esque side effects when he put a cross into the Essemmay box from out on the right touchline but got the ball much closer to the target than he'd intended and, the 'keeper having been lobbed, it dropped into the net at the back post. There was a whiff of Ronaldinho versus England in 2002 about it, and the Convo man's apology as soon as the 'shot' had left his foot surely proved what the world has known for fifteen years: that the Brazilian hadn't meant his either.
What gave extra credence to the suggestion that the goal was accidental (not that any was needed) was that it was completely against the run of play; the visitors just weren't performing well at all. Even if Round had managed to cross the ball as he'd intended it's highly likely that it would have been cleared at the first time of asking as the Essemmay defence were winning every header they went for, while back in the middle of the park their colleagues were well on top, in no small part due to Convocation's muddled individual tactics. There was so little room on the small Calderstones School Playing Fields pitch (relatively speaking) that had those in orange stayed in position for more than a few seconds they would have been treading on each other's toes, but with everyone wandering wherever they wanted it was anarchy. Both Poole and Houston had enough experience to see potential problems before they arose and could try and prevent them, but whenever they did new complications then just manifested in the gaps they'd left behind to go firefighting; beside them Madeloso looked obviously out of his comfort zone and was pleasingly muted compared to normal, although Convo's latest angry not-so-young man was much more 'vocal' when he retreated back into defence in the second half.
The visitors' cause wasn't helped either by the fact that Morgan, irrespective of those blocks he would make after the break, was having one of his more 'wobbly' games, flying out off his line flapping like an albatross on acid on a number of occasions, although in fairness such rashness never cost his side any goals and there was little he could do when the hosts did equalise again. Their young flanker attacked down the right and, not for the last time, Lamb was unable to shepherd him away to safety, so when the lad managed to get a low cross into the danger area and the rest of the Convo defence stood around like punters waiting patiently to be served at a bar a second yellow shirt was able to nip in amongst them and tap home under minimal resistance.
Things almost went from bad to worse for the visitors shortly after that when a thoroughly unmarked opponent received a pass just outside the Convo penalty area and fired off a shot that was blocked on the stretch by Southern, but as a result looped up over the advancing Morgan and looked destined for the back of the net. Amazingly, within about a foot of the goal line the ball was stopped dead by nothing but the tackiness of the ground (the going was heavy all over the pitch, and in places resembled Formby Sands just after the tide has gone out) and, upon then being cleared, it really did look as if someone was watching over the team from Wyncote. Their reprieve though, was brief and any hopes they had of half-time parity were scuppered when Essemmay scored with a little more than sixty seconds remaining.
The move that led to their third goal actually began with a Convocation free kick at the point where the halfway line met the right touchline (as they would have viewed it), but which was inexplicably knocked straight out of play (there was no moaning…). From the resultant throw-in the home side pinged the ball into and around the middle of the pitch (where those in orange were all busy chasing previous moves) before slipping a lovely pass through their guests' rearguard (whose inhabitants sprang into action several minutes later), and the recipient then ran on and smashed a shot past the helpless Morgan.
Perhaps things might have turned out differently in the second period if that had been that for the first. But it wasn't to be and straight from the restart the visitors gormlessly gifted possession back to their opponents, and in a move that was eerily similar to the one that had been executed moments earlier they then ghosted through the Convocation midfield and defence and found the back of the net to double their lead. The referee signalled for the turnaround immediately, but as he did so, bearing in mind what was to come (or not), he may as well have been blowing the final whistle.
The second half was technically a stalemate but there can be no doubt that Essemmay was the superior team or that they would have been able to up their performance had it been necessary. They are undoubtedly a good side and seem to have a bit of a hold over Convocation if recent encounters are anything to go by, and it speaks volumes that the Wyncote boys were unable to take anything from this tie even though their hosts were only cruising in a low gear. It was also clear that Convo were at their least vulnerable when the game entered one of its lulls – the timing of which were (unintentionally) dictated by their opponents – when the only entertainment for spectators was listening to Prince's damning critiques of the Greenhill Road architecture. Perhaps whoever was responsible for the local designs put in a similar half-arsed shift at the time as Convo's troops did on Saturday.
Of course, it doesn't help matters when individuals are grinding down their team mates with what they probably consider to be constructive criticism. This sort of negativity seemed to have died off in recent times and its re-emergence is most unwelcome (that's a vast-majority verdict, not just your correspondent's) and needs to be nipped in the bud now. Nobody has ever been forced to play the game against their will, they do so because it's supposed to be fun; just as in the not-too-distant-past a culture of moaning and blame will only poison any feeling of bonhomie and leave people wondering why they bother to turn up. Mind you, that has been a common post-match reflection within the club for years.
Convocation: spoiling your weekend since 1973.
Man Of The Match: Hmmm, a tough one. Nobody was terrible, but there was little for anyone to be pleased with themselves about either. Kaye scored, which is something, but was then almost totally anonymous for the rest of the game, while pretty much everybody else who did anything of note also did something detrimental to lose kudos. Round is probably the exception as he didn't make any cock-ups of recall and did also find the back of the net, even if it was a fluke – so he's this week's MOTM.
Convocation (4-5-1): Morgan; Lamb B, Southern, Railton, Ross; Prince, Houston, Poole I, Madeloso, Schofield R; Kaye; Subs: Knox, Round, McLaren (unused)
---
Saturday, November 25th 2017
Convocation 9, Woolton Vets 10
Bobby Mimms summarises (because he only saw the first sixty seconds)
How do you score nine and still lose?
This was a scoreline that belongs at the Crucible, and works out at a goal less than every five minutes. Even Billy Lamb, a Convo veteran of forty years, admitted after the match that he couldn't remember anything like it before. It was madness squared.
Andy Mc was away (at Anfield) leaving Ben Prince in charge, the game was played on the 4G pitch, and it was hailing at the start.
Woolton led 4-3 at the interval, which then became 8-3 before the home side rallied but ran out of time.
Convocation secretary John Farrell spent the second half in the nets after original #1 Jack Morgan substituted himself during the interval due to a bad back – you couldn't make it up.
There wasn't even enough time between goals for referee Phil Webster to book anyone.
"Nurse, the morphine!"
Convocation (3-5-2): Morgan; Madeloso, Lamb B, Farrell; Ross, Houston, Poole I, Poole G, Kearney; Kaye, Holder; Subs: Prince, Peers, Costello
---
Saturday, November 11th 2017
Convocation 0, Halkyn 6
Peter Taylor reports
Cannon Fodder. That was the comment from one spectator on Halkyn teams of the past*. Now though, Halkyn are a very different proposition - the sad demise of some of Convocation's former north Walian adversaries in recent years, has seen Halkyn harvest some of the best players. So along with a smattering of the old guard, an organised, effective footballing side arrived at Wyncote for this match.
Lining up with Morgan in goal behind a back 4 of Jago, Prince, Madeloso and Ross, 3 in the midfield (Faircough, Houston and Ian Poole) and 3 forwards (Schofield, Kaye and Holder) McClaren set his team up to attack Halkyn.
It never happened.
For anyone who follows Convocation, the term "Cannon Fodder" is by no means unfamiliar, but the season so far has not yielded some of the monumental thrashings of old. This week, everything about Convocation was poor; second to every ball, passes wayward, tackles missed (you know the drill), but whereas there have recently been at least a few glimmers of what the team is capable of in periods of games (even in defeat), here it was as if a collective lethargy had engulfed the south Liverpool contingent. Even the mixing up of things from a relatively strong bench of Southern, Knox, Lamb and Geoff Poole, could not inject any serious life into the Convo performance.
Back in 2006, a dodgy lasagne cost Tottenham Hotspur a Champions League spot. Here, no such culinary sabotage had taken place, but whatever mysterious malady had taken hold, it intensified to completely strike down Prince at the end of the game, when a disappointing 4-0 defeat became an embarrassing 6-0 reverse in the space of about 90 seconds; Under little pressure, he gave the ball away in the centre of the park for a Halkyn forward to attack the goal unhindered, and finish past Morgan to make it 5 nil, and followed it up with a catastrophically poor clearance to another grateful Halkyn boot for the 6th. It was a ground swallowing couple of minutes and, unfortunately for Convocation, the only real noteworthy action they had in the game.
While Halkyn are much more well drilled than in previous years, they are by no means world beaters - they just didn't have to do too much to win this one convincingly, and Convocation must assert themselves better on games, to get anything out of them.
You may be thinking from the tone of this report, that there is no MOM award this week. However, the latest in a line of long-suffering Convocation goalkeepers kept the scoreline down with some excellent saves, and could do little about any of the goals. So this weeks Man of the Match goes to Jack Morgan.
Let's hope for a bit more fight from the rest of the team in the coming weeks.
*To be fair, a cursory glance through the records shows that apart from giving them the odd thrashing, the teams have been pretty evenly matched down the years.
Convocation (4-3-3): Morgan; Ross, Madeloso, Prince, Jago; Poole I, Fairclough, Houston; Holder, Schofield R, Kaye; Subs: Lamb B, Poole G, Southern, Knox, McLaren (not used)
---
Saturday, November 4th 2017
Convocation 3, Rhewl Vets 1
(match abandoned after 85 minutes)
The start of November saw Convocation at Wyncote for yet another home fixture on the bounce.
After the disappointment of the previous week's 2-1 reverse (following the optimism of the convincing 5-2 win over Alsop the week before that), Convo were looking to get back on track against their Welsh opponents Rhewl.
Despite a bit of rain the previous evening and early morning, the surface was a bit wet but overall, for this time of year, the pitch was still quite firm. You could still probably get away with the old mouldies for sure.
Convo lined up as:
The start was not the greatest.
Percell, Justin and Rossie had some jittery moments at the back in the first opening 20 minutes. A couple of panicked clearances, misplaced passed and the opposition gained some momentum. Then a goal. Again, messing around at the back let in Rhewl's centre forward who danced through and slotted past Percell.
Convo's game however in these situations usually goes one way or the other. Thankfully, it went the other. Convo appeared to scrap it out for the next 10 minutes with no decent football being played by either side and a lot of aerial battles. Then some good play down the flanks by Craig Kaye upfront let to getting the opposition goalkeeper well out of position. The ball rolled across the box for Richie Schofield who had a shot and the defender blocked it, but clearly raised their hands in doing so and the referee was left with no option but to point to the spot.
Geoff Poole took the ball out of Richie Schofield's hands with not much protest it had to be said and slotted the ball home Lothar Matheaus style into the corner of the net. 1-1.
Convo then settled well and picked up the pace of the game and in the last 20 minutes of the half played some nice football. The best move of the game came from a ball rolled from Percell to Billy Lamb, to Geoff Poole who played it up the line to Si Holder who returned the path to Poole who then slotted it inside to Ian Poole who then made a further telling pass slotted across to Rich Schofield who's shot was well blocked. This was good football and reminiscent of were Convo left off in the Alsop game.
Going in at the break 2-1 was just about deserved.
The 2nd half was a bit more of a struggle. Again, no side really playing nice football and Rhewl seemed the side most likely in the first 20 minutes of the half. They had a few corners and there were some vital interceptions and clearances by the Convo back line – who were looking more assured by now.
The pivotal or turning point of the game came when following a Rhewl corner, an opponent out jumped Geoff Poole In the area and his header was going straight in the top corner but for a tremendous headed interception by Lamb which Purcell then right behind it made an even better save, diverting it over the bar.
This was Rhewl's moment which they didn't take.
From then on, Rhewl's players appeared to then turn up the volume; complaining for decisions, arguing with the ref and opposition and this appeared to go against them in every way. As due to a lack of concentration at the back, between the goalkeeper and defender, a ball was passed across the box straight to a orange shirt and Craig Kaye had the simple task of slotting home to kill the game dead – 3-1.
Rhewl's persistent complaining carried on and it was to go against them further when referee Webster sent the goalkeeper off for what it appeared to be either abusive language or just because he was giving him a hard time. With 8 minutes left, Rhewl decided they had enough and walked off the pitch.
Man of the Match: Despite a jittery start, Purcell, Lamb, Ross and Justin in the defence really picked up well and stopped anything coming through. The midfield didn't have its best game but some good play going forward with Holder, and the Poole(s) aswell as Schofield providing the energy, Ross edged it though for some good interceptions and overall play during the 2nd half.
Convocation (3-5-2): Purcell; Ross, Shanahan, Lamb B; Kearney, Poole I, Holder, Fairclough, Poole G; Kaye, Schofield R; Sub: Shokoya; Subs (not used): Dickson, McLaren
---
Saturday, October 28th 2017
Convocation 1, Rockville 2
Convocation (3-5-2): Morgan; Madeloso, Railton, Lamb B; Ross, Poole I, Houston, Holder, Kaye; Knox, Schofield R; Sub: McLaren
---
Saturday, October 21st 2017
Convocation 5, Alsop O.B. 2
Bobby Mimms reports in brief
"We played bloody well," was Captain Andy McLaren's post-match assessment of Convocation's dismantling of a usually-half-decent Alsop side. "Storm Brian played his part [but it was] a real team performance!" he continued before proudly boasting: "We scored four worldies".
That claim may well have been as blustery as the game itself was, but at the final whistle nobody was in any doubt that Convo had indeed put in an extremely good shift. There should also be no doubt though, that they benefitted greatly from playing with the aforementioned Brian behind them in the first half, the reporter-flummoxing two o'clock kick-off coinciding with the absolute worst the weather had to offer. However, while oil-rig football is not to everyone's palate one man who seemed determined to make the most of a bad situation was Jamie Southern, who'd turned up to watch with a carrier bag full of the Tesco drinks' aisle's most delectable wares – it'll never catch on.
Something else that you'd imagine will be a bit of a rarity was Convocation's new 3-5-2 formation, although on the day loading the midfield and only playing with Chris McNally – who actually replied to an e-mail during the week; will wonders never cease? – Billy Lamb and Steve Ross at the back turned out to be a shrewd tactical manoeuvre. They looked as rock solid as any Convo defence ever can, allowing their colleagues further up the pitch to put all their efforts into attacking, so much so that by the time your correspondent turned up at Wyncote the home side were already two up, with one of the goals (the second?) being described by McLaren as "a Knox bullet header from a Prince cross".
It soon became three-nil when Richy Houston tried his luck from the centre circle having spotted the opposition 'keeper off his line, and though he scored with what was undoubtedly a fine finish any tale of the goal would be incomplete without mentioning the fact that it was VERY wind assisted. Before what was turning into a breeze could restart referee Phil Webster took umbrage with something one of the Alsop players said in his direction and issued him with the obligatory yellow card that accompanies all games he officiates, but then that strangest of things happened when he began to book another of the visitors (again, for being mouthy): he never completed the paperwork after appearing to be sweet-talked out of taking any action by the miscreant in question.
Ian Poole made it four-nil with a few minutes of the half remaining when he took on five opponents before dinking a shot over their advancing #1, but then in the dying seconds Alsop managed what had seemed most unlikely ever since kick off and got the ball past Jack Morgan in the hosts' nets. On most days there would have been concern that it was one of those 'oh, oh concessions' that tend to presage a Convocation collapse, but not on Saturday. There were two further goals after the interval, one for either side, but Convo coped much better playing into the conditions than their guests had and as this was probably their best performance of season so far to boot, they ultimately won with a fair bit to spare.
Man Of The Match: Your correspondent was only at the game for thirty minutes-or-so, and even during that time the gale and driving rain froze the mind to the point that it was difficult to remember anything but the absolute basics afterwards, so the award will have to be withheld. You could argue though, that Jamie had the best idea of what was a very uncomfortable afternoon weather-wise by sticking two fingers up to the elements and getting slowly sloshed on the sideline – so he gets the move-of-the-match bubbly (like he needs it).
Convocation (3-5-2): Morgan; McNally, Lamb B, Ross; Holder, Poole I, Houston, Poole G, Kaye; Schofield R, Knox; Subs: Shokoya, Prince, McLaren; Other Major Contributor: Brian
---
Saturday, October 14th 2017
Convocation 1, Ramblers Vets 2
Convocation (4-4-2): Morgan; Ross, Prince, Willis, Lamb B; O'Brien S, Poole I, Houston, Poole G; Schofield R, Kaye; Subs: Shokoya, Holder
---
[30/09/17]
Ramblers IV 3 – 3 Convocation Vets
With the Firsts game away to St Margaret's rained off due to Saturday's deluge of rain (and mercifully so … we didn't have a recognised keeper available again) this observer took full advantage to go and get involved with the elder statesmen of our club. Making the short trip to Crosby to face our seasoned rivals Ramblers, the Vets were looking to break a 2 game losing run. They'd manage to succeed in this, but not after proving that it's not just Messrs' Klopp and Koeman who have trouble with leaky defences …..
A couple of the firsts who should have been playing at St Margaret's answered the last call of captain MacLaren (or should that be called him to see if there was any space left), so the XI would start as follows:
Morgan protected by a back line of Mike Edwards, Prince, I Poole and Farrell. Richie Schofield and Paul [Fairclough] would provide the battle in the centre of the park, with Kaye on one wing and Geoff Poole on the other. Round and Knox started up top. Kearney, Dickson and Ross made up the bench alongside the injured skipper.
And it was a flying start to the game for Convo. Kaye had already whipped in a ball that inexplicably evaded Knox from a yard out (he would later say he was nowhere near getting it, although he'd later atone for this) before Round was able to get on the end of a ball into the box from the same wing to make it 1 nil to the away team. A confident start had been greatly rewarded with, dare I say it, Convo looking in control.
Now, I must make it clear, that I'm used to watching the Firsts make a right cock up of things every week, so I was looking forward to seeing the Vets show us how it should be done. Confident on the ball, keeping control of the ball, no daft goals getting given away …. But then again, this is Convocation. A club like no other.
And so it was, with us dominating the game, we gave away a corner. For the first time this season I can say this, but it was well defended. However, as it fell to Round, he played a ball back into our area. Cue the latest game of "Convo Musical Statues" as nobody reacted, leaving the opposing striker through on goal to finish calmly past the stranded Morgan. 1-1, and all to do again.
But that we did. We made a few good chances with Schofield and Paul combining well in the middle of the park, and Pool e in particular marshalling the backline. One move ended with Schofield sliding a fine ball beyond the defence, with Knox on hand to deliver (in his own words) a "Crespo-esque finish", dinking the ball over the keeper, simultaneously redeeming himself for the earlier miss(es) and putting us 2-1 up, a lead we took into the break.
Truth be told, we struggled in the second half, but not before we stretched our lead, with a cross fired in low across the home teams box (by Kaye I believe?) turned in to this own net by a hapless Rambler. Yet we struggled after this point. Morgan had already been called upon to make several top saves to keep the lead intact, but two soft goals (I'm getting used to typing that about our club) saw Ramblers level things up. Firstly, with a 3 on 2 situation favouring Convo at one end, we had an excellent chance to put ourselves 4-1 up, yet Geoff managed to trip on the ball before getting his pass out. As Convo beat a hasty retreat to get themselves set, Ramblers broke quickly and before we knew it the ball was in the back of the net. Our cavalier approach to defending had cost us, and would cost us again for the 80 minutes were out. With an extraordinary amount of Convo players up the field at this point (remember, we were winning at this point), a long ball (hoof) up field from Farrell was intercepted. Cue another quick break from the home team, with the striker applying a calm finish to the move, slotting through the keepers legs.
The sense of disappointment was palpable, with Morgan in particular hard done by as he'd played well enough to merit a win. Half chances came and went as the referee blew up for full time, and as both teams applauded each other off the pitch, it was hard not to rue the chances we'd both missed and given away. However, let's not dwell on the negatives. The losing streak came to an end, and the strike partnership up top got themselves a goal apiece.
MOTM: The centre midfield partnership of Richie and Paul battled well, and Morgan made some fine saves. But special praise this week for Ian Poole, who found himself in the centre back role that has doomed many a Convo player over the years, and acquitted himself rather well.
---
Saturday, September 23rd 2017
Rossett Vets 3, Convocation 1
Convocation (4-4-2): Morgan; Poole G, Southern, Madeloso, Lamb B; Prince, Poole I, Houston, Holder; Round, Schofield R; Sub: McLaren
---
Saturday, September 9th 2017
Convocation 3, Essemmay O.B. 8
Convocation (4-4-2): Willis; McCormack, Madeloso, Prince, Lamb B; Kearney, Shanahan, Poole I, Holder; Schofield R, Houston; Subs: McLaren, Southern (not used)
---
[02/09/17]
Jimmy Buffet writes:
Steadfastly resisting the modern trend to arrange amateur football games in August, Convocation's Second Team Fixture Secretary insisted the team's season curtain raiser should be on the first Saturday in September and not earlier.  Accordingly, Andy Big Mac took his charges off to Fazakerley to play the chaps of St. Martins, where a 2.00 kick off beckoned but delayed somewhat by the tardiness of the caretaker.  Behind every cloud lies that silver lining and the delay allowed the assembled chaps to get to know each other again with embraces of the usual gung-ho combined with admiring glances of a splendid array of the usual sartorial fastidiousness.
So, onto the game, the beautiful late summer sunlight filtered through the trees of Fazakerley and shone on a splendid line up of: Jack in goal; Lamb, Jamie, Now TV Lee and new Liam in defence; a midfield of Simon (Noddy) Holder, the Poole brothers, and Paul (Len) Fairclough; topped off by Richie (Andrew) Schofield and Colin (John) Knox up front.  Substitutes were Andy (Malcolm) McLaren and Paul (Etuhu) Dickson
A disgracefully attired referee got the game kicked off in the style of an odd job challenge where the head of James Bond has to be knocked off by a spinning bowler hat and shouts and jeers occupied the area; however, it isn't so long since the pitch was filled with the sound of children's laughter as boys and girls who were grateful to have found a new home played hopscotch and hurried to the chapel at the top of the road alongside the field.
It was once the haven for Fazakerley Cottage Homes, where hundreds of Liverpool children grew up safe and secure after being left without a family to call their own.  "I was the most miserable child in the world the day I arrived and I can, on three occasions, remember climbing down the drainpipe from my upstairs dormitory window," wrote one late resident, who moved there in 1949.  But he continued: "I began to settle down and make friends and, although not ideal, the house mothers and the head of the home, Mr and Mrs Phillips, made my stay a very happy and pleasant one."
Fazakerley Cottage Homes were built in 1888 and opened in March 1889 after it was decided that workhouses were not the best places for children, partly because other adults who were housed there too were not always the best influence.  They put a roof over the heads of youngsters who had been orphaned or whose parents had been unable to support them or who had abandoned them.
Local historian Laird Hatters says: "I knew the Cottage Homes very well in the period 1959-1964. We would travel by bus from the Kirkby Aldi a few miles away.  "The homes were pretty grim. We sometimes saw rather forlorn children looking at us from the gloomy windows. They used to go the big hall or chapel in the centre of the complex, I think possibly for lessons as well.  "We changed for sports in one of the cottages before running out on to the nearby playing fields. The cottages were old-fashioned and quite eerie but the surroundings were pleasant."
There were 24 cottages on the estate, designed like a small model village, and each could house up to 25 children until its closure in 1959.  The village was completed with a central hall which acted as a chapel and a school, as well as a swimming pool, an infirmary and lodges.
Happenings:
Congratulations to Billy Lamb, starting his 40th consecutive season for Convocation.
A great pass from Holder to Schofield for the 3rd goal.
A bit of an argument between Lee and Colin over his continual failures in front of goal – mind you Colin was playing in the style of Sean Dundee.
Paul Fairclough playing like Christian Poulsen.
Lee and Jamie constantly getting in each other's way and blaming others.
The game finished 2 goals to St. Martins and 4 goals to Convocation.  Man of the Match – Simon Holder who managed to overcome the depression caused by the holiday closure of Hannah's fish shop to have a great game.
Following the game, the chaps were entertained to cheese sandwiches with a choice of brown bread for the health conscious in the delightful Holy Name Social Club which did not stock any local beers.
Next up: Essemay (St Margaret's Aigburth) now, they did have some teachers…….
---