Second XI Match Reports: 2021-22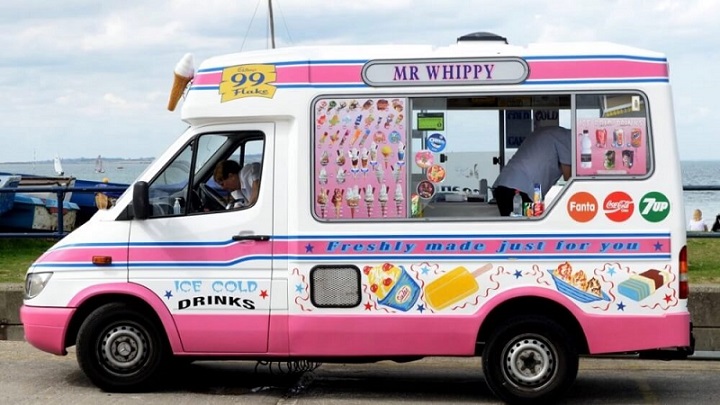 Saturday, May 7th 2022
Convocation 4, Sandbach United 2
(report to follow)
Convocation (4-4-2): McLaren; Hunter, Bastow, McNally, Prince; Holder, Poole I, Houston, Barlow J; Dillon, Harper P; Sub: Schofield R; Sleeping With The Enemy: Kaye, Ross, Gavin
---
Saturday, April 30th 2022
Bedlington United 5, Convocation 2
Bobby Mimms reports
Oh, Lime Street station – a place of youthful folly and a thousand strangers; who knew there was a Wetherspoons there? Certainly not a lone bear checking the departures for Newcastle. Four travellers, weary before the weekend had begun, met up for a drink, except there wasn't time, and, haven't you ever heard that supermarkets sell booze? Must hurry: Septentrion was calling.
The occasion was Andy McLaren's fiftieth birthday jaunt (even though the day itself had been five weeks ago), and to help him party a crazy woman on his train swapped very large gins for cans of lager – there was only ever going to be one winner in that battle, as your correspondent found out. Andy Willis got on at Newton-le-Willows looking like Max Headroom (does the Cabin Ca-Ca-Cabin), everyone continued to get sloshed as they crossed the Pennines, and before you knew it there was the Tyne Bridge.
The Kenilworth Hotel in Jesmond (a district not far from the city centre that seemed rather studenty) was home for the weekend, although it didn't do breakfasts, so Saturday morning involved hotfooting it around locally looking for caffs and other fooderies to stock up on calories for the day's main event; you couldn't take too long mind, as the match was a half-ten kick off – an indecently early hour; hadn't even put one's cocktail down. The previous night's shenanigans were inventoried: these included Jack Morgan urinating down the door of his neighbours' room – "It's only piss," he'd later argue – and then falling asleep leaning against it, and Jamie Southern getting an ear plug stuck in an orifice and requiring Geoff Poole to fish it out; the former club secretary then spent the remainder of the night laughing to himself in his sleep.
A couple of taxis took the chaps the ten-or-so miles (as the crow flies) to Dr Pit Welfare Park, home of Bedlington Terriers ('Who let the dogs out?') where the game would take place, and the first thing that everyone noticed was the size of the pitch: it was big (and covered in dandelions and daisies), not what you wanted to see after a night out on the ale, on what was turning into a very warm day. Unsurprisingly, the two sides and the referee (donning a black cap – that didn't bode well – and a lime green top) came to a "gentlemen's agreement" and shortened the ordeal to forty minutes each way.
Convo got the ball rolling attacking the clubhouse end and within four minutes they were behind. In fairness to them they were undone by a mini-tactic that is seldom seen on the Northwest Corinthian circuit, namely, a (very) short corner, which when it transpired on Saturday seemed to send the visitors in orange into a gobsmacked stupor, thus allowing one of their opponents to get on the end of the subsequent whipped-in cross and power an unmarked header into the net past goalkeeper Morgan. "And so it begins," muttered one doom-monger on the Convocation sideline.
Not so though, because within an equal amount of time the side from Liverpool went as close to equalising as they could without actually doing so. For reasons that have already been lost to the mists of a weekend in Newcastle, one of the purple-shirted hosts decided to do an impromptu impression of Buster Keaton in the middle of his own half, falling over with no one near him and ceding the ball to Richy Houston, who set off along the inside-left channel, into the Bedlington area, and fired off a shot that smashed against the crossbar. The rebound fell perfectly for Richy Schofield who had a pop himself, but before his effort could do any damage Colin Knox tapped in from a couple of yards out and then ran off celebrating, both arms straight up in the air like Ronnie Radford; sadly for him, before the pitch was invaded the 'goal' was ruled out as offside by the referee, possibly on the advice of his assistant. From there, Bedlington went straight down the other end and forced Morgan into a good block with his outstretched leg at the foot of his left-hand post.
Ahead of the Convo #1 the side were lined-up, as ever, in a 4-4-2 formation, with the rear quartet comprising of (from left to right) Arwel Jones, Southern, Ian Poole, somewhat unusually, and Paul Fairclough. In midfield Houston was partnered in the centre by Graham Kay, with Gary "Young Un" Kay on the left and Willis on the right – how bizarre – while up front were Knox and Schofield. On the bench, facing into the strong, late morning sun, were McLaren, Phil Moss, Chris Lamb, and Poole (G).
The latter of those got on sooner than he would have expected when Jones pulled his hamstring after about a quarter-of-an-hour (he took up position on the right wing, with Willis moving to left back) but by then Convo had had two more semi-decent chances to equalise. The first was really none of their doing and just involved one of the purple-shirted defenders giving his 'keeper a bit of a shady back pass that then took a terrible bounce to boot, and when the glover tried to divert the ball out for a corner, his neck straining as he stretched to get his eyebrows to the thing, he only just missed finding his own net by a couple of feet (the corner came to nothing); moments after that Knox got on the end of a Kay (Gr) cross into the box, but his diving header, though technically such, was in reality a flopping gift to the #1 with all the power a short fringe could possibly muster.
Understandably on such a warm day the referee signalled for a water break midway through the half, during which Knox asked to take a breather and was replaced by Lamb. As the game recommenced, McLaren on the sideline removed his top to catch some rays – as usual, unconcerned about appearing on the Daily Mail's Sidebar of Shame – and was immediately plunged into shade: "The only cloud in the sky," he grumbled. Back on the pitch Convo went close again, or rather, the Bedlington 'keeper attempted to shoot himself in the foot again, when Schofield attacked down the inside-left channel and put a cross into the box that a purple-shirted defender tried to intercept but sent goalward, and the stopper once more headed out for a corner near one of his posts. It was never a back pass – what was wrong with the guy?
The game entered a bit of a lull after that as the players of both sides, now fully aware of what their opponents were about, took stock of their situations and planned their next moves. The Convo back line hadn't done too badly, other than dozing at the opening goal, and Willis felt so relaxed on the left that he even did a spot of Riverdancing in his own area at one point, although he later revealed that he'd actually tripped over his laces; on the other side of the rearguard quartet Fairclough hadn't really had much to do, which was a bit of a waste of the only player in the side not on the beer the previous night. Poole (I) looked like he'd played centre half all his life and it begged the question why he isn't positioned there more often, while alongside him Southern seemed at ease with anything the home side could throw his way, and even had time for one or two clever flicks at their expense – it's always good to watch Jamie and his magic touch.
Back on the sideline Knox was in optimistic mood: "The longer it goes, [the more] our fitness will tell," he prophesised, to some rather queer looks from his fellow benchwarmers, but in fairness to him it was mainly all Convo for the rest of the half. Kay (Ga) was the next to go close, sort'a, when he gained possession in the middle of the Bedlington half of the pitch, ran on, and to shouts from his team mates of "Shoot!" he shot, although as his effort drifted further and further off-target there was some secondary advice: "Don't shoot!"
The native's miss was no big deal though, as with a little over five minutes of the half remaining Convocation got the equaliser they deserved anyway. The build-up to their goal began with the home side being awarded a drop ball due to the referee getting in the way of one of their passes, the big galoot, and from it bombing (all things being relative) into the Convo area and forcing Morgan into another good save with his foot. From there, play was cleared upfield where eventually Lamb relieved a purple-shirted fellow of possession, ran on himself, and then lobbed the opposition #1 from about twenty yards out.
And within about a minute he'd scored again. There was nothing pretty about the build-up for this one, as with Bedlington clearing their lines and pushing up, someone in orange just lumped the ball back down the field in the direction of Schofield, who was miles offside. You may want to make sure you're sitting down before reading the next few words: he made no attempt to play the thing… and everyone stopped, presumably waiting for the 'keeper to sweep up. Everyone that is except for Lamb, who came steaming through from somewhere in his own half, legs going like Fred Flintstone's, then breezed past the home side's #1, and rolled the round thing into the empty net from a fairly tight angle. Yabba Dabba Doo!
Convo could have had a third shortly before the interval when Kay (Gr) broke down the left, gambolled into the Bedlington area on his own, and attempted to lob the 'keeper from a tight-ish angle. His effort though, floated wide of the far post, at which point he turned and gave Poole (G) a mouthful of incomprehensible Geordie invective (presumably for not sprinting the near thirty yards to get on the end of his 'pass') – playing with Willis seemed to be rubbing off on him.
The second stanza began with the two local linesmen swapping ends, which is always a sign of nothing suspicious going on. In fairness, they were both totally impartial throughout, but nevertheless Bedlington equalised within sixty seconds of the restart: they knocked a pass forward from midfield, through a Convo defence that was standing still with unbridled passion, and after what felt like an eternity the player who received it reached the penalty area and slipped a shot under Morgan, who'd come off his line at a pace you'd expect if he'd been wearing an old fashioned diving suit. It was quite possibly the slowest executed goal in the history of football.
Over the following twenty minutes Convo had numerous good chances to retake the lead but all were squandered, with Schofield leading the way when he was sent through one-on-one with the opposition 'keeper and tried to lob him, which indeed he did, although his effort was also well wide of the target. That was not a nadir though, as not long after that the visitors were on the front foot again, culminating in Lamb cracking off a low shot that forced the #1 into a good save, although his efforts looked to have been in vain when the one-time Knowsley Boy came steaming in onto the rebound faced with what was essentially an open goal, and yet he fired high over the bar. That was his nadir.
Before long Knox (who was evidently back on, for someone) put his 50p head to good use by getting on the end of a cross into the box and nutting high over the horizontal when it seemed easier to keep the ball down, while shortly after that a Kay (Gr) shot – which he called for by screaming out "Geordie's"… in Newcastle! – was sent on a tour of the outer solar system and is due back in the late twenty-second century. Lamb went the closest to scoring for Convo in the second period though, when he intercepted a loose pass in the middle of the Bedlington half, ran on, and with the outside of his right foot curled an effort against the underside of the crossbar that then bounced down and was cleared.
Moments earlier he'd gone ballistic on someone in the orange-shirted back line, quite possibly Willis, when a Bedlington man had got through down their right and fired off an effort into the side netting: "Do you kiss your wife with that potty mouth?" someone enquired of the former First Team captain from the sideline. You could see that the hosts were building up a head of steam though, and after a spell of patient but promising play around the edge of the Convocation penalty area another of their ilk got on the end of a pull back only to whipcrack a curling shot over the bar.
It was beginning to feel like the clubhouse was sucking the ball towards Convo's net though, and almost exactly midway through the second period Bedlington retook the lead. The visitors were trying to play out from the back when they lost possession in the middle of their own half, and when their opponents then played a pass forward for a purple shirt who was barely in the same postcode as onside, he ran through and slotted low past Morgan.
The official signalled for another water break before Convo restarted, and at the same time Kay (Ga) called it a day and was replaced by McLaren (who, moments earlier, had been pumping out fumes on the sideline like a Middlesborough chemical plant). That pushed Willis back up into midfield where, on the opposite flank, Poole (G) had earlier been accused of playing "Rohypnol football", which was a little unfair as he was far from the only culprit. In the centre of the park the Kay (Gr)-Houston partnership was hardly setting the game alight and they'd both slowed down considerably since the interval, which wasn't that surprising really considering they had a combined age just short of one hundred and had been on the lash the night before.
Convo's highish line continued to play chicken with their hosts' runners, but when Bedlington did score again, with about fifteen minutes to go, it was more to do with good old, traditional slack marking. A clever cross-field pass from the purples was controlled by the recipient with a Diaz-esque fancy flick, whereafter he attacked down the left and into the visitors' area, and pulled the ball back for a team mate who struck a shot from a central position that Morgan did well to block. Alas, all those in the vicinity who could have been defending – and that doesn't just mean those playing in defence – were stood around rubbernecking, so the rebound proved no problem for a much more alert opponent to knock into the gaping net.
Although Lamb managed to get down the left moments after that and fire off a rasper towards the near post, but also straight at the opposition 'keeper, the fourth Bedlington goal had clearly knocked the stuffing out of the visitors and effectively ended the game as a contest. The hosts went straight up the other end of the pitch following that Convo chance and one of their players barged into the area and struck a wild shot that was well off target, but which Morgan still made a gloriously barmy effort to stop and catch. One of the reasons the shooter had found it so easy to breach his opponents' rearguard was that Southern – or "The Praying Mantis" as he'd been nicknamed – was by then practically a cripple; he was replaced by Kay (Ga).
Convocation weren't playing poorly, but they were being beaten by a team who had managed the game well. Bedlington weren't making as many unnecessary passes as their guests – who, in fairness, had to take chances as they were losing – and as a result were keeping hold of the ball better, meaning that the orange-shirted midfield was finding it harder to create chances for their forwards, who were starting to look as shackled as Boris Becker. And consequently, the chances of a late Convo comeback faded by the second.
Moss went on for Kay (Gr) for the final few minutes and immediately began an impressive routine of air kicks, while the retiring Geordie had the ball studded into his groin by McLaren within seconds of going off as he watched the embers of the game from the sideline. Its penultimate kick was also the one that netted its fifth goal and followed another example of the Convocation defence seeming to dematerialise completely, resulting in yet another one-on-one, with the player in purple coming out on top again, slotting easily past Morgan (and presumably Punxsutawney Phil). The referee allowed the visitors to restart and then blew for full time immediately.
Everyone retired to the clubhouse to watch the Newcastle-Liverpool game, and the hosts put on sausage, wedges and what appeared to be onion gravy – which was nice. Young Un won the post-match raffle, while Poole (G) tried to get anyone to join him on the shots before it was even half-one in the afternoon – only one person succumbed. After that it was back to the hotel and a night out on the town – and the less said about that…
Though not so for Convo, it was a game of two halves for Bedlington, who'd found it hard to score before the break but took their chances after it, which was ultimately the difference between the two sides. When you factor in the late night and the early start then the visitors didn't embarrass themselves and put up a reasonably good show, and it was probably only their peculiar decision to defend on the halfway line, making them vulnerable to good passing and fast breaks, that gave the final scoreline a bit of a gloss that didn't reflect the true nature of what went on.
All in all, it goes down as another loss 'on tour', but because it was otherwise an enjoyable weekend no one probably minded that much. The train(s) back to Lime Street was a bit of a pain, though.
Man Of The Match: "Slim pickings," was Willis' response when asked for his opinion, by which he presumably meant that no one really stood out, as no one played shabbily (although with him you never know). Lamb was the stand out performer though, as he netted a couple and also rattled the woodwork, so he gets the award.
Convocation (4-4-2): Morgan; Jones Ar, Southern, Poole I, Fairclough; Kay Ga, Kay Gr, Houston, Willis; Knox, Schofield R; Subs: Poole G, Lamb C, McLaren, Moss
---
Saturday, April 23rd 2022
Ashton Masters 1, Convocation 5
Convocation (4-4-2): Morgan; Carnacina, Bastow, Welsh J, Dillon; Kaye, Schofield R, Gavin, Hunter; Harper P, Lewis; Subs: McLaren, Stewart, Hughes
---
Saturday, April 9th 2022
Rockville 1, Convocation 2
Convocation (4-4-2): Morgan; Holder, Stewart, Bastow, McLaren; Schofield R, Kay, Leahey, Dillon; Lamb C, Kaye; Sub: Connor
---
Saturday, April 2nd 2022
Ramblers Vets B 4, Convocation 3
Convocation (4-4-2): Morgan; Ross, Bastow, Allen, Barlow J; Prince, Schofield R, Poole G, Dillon; Kaye, Stewart; Subs: Holder, McLaren, Jago
---
Saturday, March 26th 2022
Chester Nomads 5, Convocation 1
Bobby Mimms reports
Convocation exited the Friendship Cup on Saturday with barely a whimper, and that their capitulation was in the last four made, at times, for painful watching. Many people have commented over the last month-or-so that the Over-45s category was a step too far for a squad that, surprisingly, isn't as old as it usually feels, and perhaps participation in next year's tournament needs to be reviewed. From the outset few were in doubt that it would be the competition to promote screaming joints and ligaments, and after a promising start in the group stage the writing was on the wall last week when they lost 5-1 to Wirral Vets; but for the first minute of this game, you could argue that they never really turned up for the semi.
It wasn't even that they played badly, they just didn't really play, and they were most definitely outclassed by a Chester Nomads side that looked like they had been together for decades; Convocation on the other hand, and for a variety of reasons, had to rely on six guest players (admittedly in a fifteen-man squad). The hosts also had the advantage of being well versed in the dark arts and pushed their guests' buttons like skilled accordion players, provoking one high octane meltdown in the first half, and many Convo eyes to be taken off the ball throughout the rest of the match.
There was another good reason why many of the Convocation squad played like they'd been out on the lash all night – they had. Andy McLaren's 50th birthday do had been held in the APH the previous evening, with several of Saturday's participants remaining until the wee small hours, although at least Colin Knox – who'd been dolled up like a cross between Gene Hunt and a 1980s used car salesman – and Barry Wheller – who'd been sporting a lovely pair of Deirdre Barlow glasses – weren't taking part, as it spared them the mockery of their colleagues in the cold light of day.
On Saturday afternoon though, it wasn't at all cold, it was actually very warm considering that we're still in March, and a slight breeze did little to dissuade people from removing their jackets. Despite winning the toss Convo opted to play up Chester's notoriously inclined pitch in the first half (a first half that started, unusually, at three o'clock), but amazingly had the ball in the back of the opposition net inside the opening sixty seconds: they won a free kick in the middle of the Nomads' half, lumped it into the loaded box, and Jamie Southern nutted it past the motionless 'keeper. 1-0.
But they'd peaked too early – within two minutes the gold-and-black shirted home side were level. All it took was for them to win the ball easily in the middle of the Convo half, run on without any of their opponents putting in anything resembling a decent challenge, and then lash the thing into the net from about fifteen yards out. And you have pretty much all you need to know about the game and how it panned out in that one sentence.
A little over ninety seconds later and it was 2-1 to the hosts. One of their guys attacked along their right flank, easily leaving Paul Fairclough in his wake, and put a cross into the visitors' box that another of their ilk headed completely unmarked into the net, with goalkeeper Ian Cadd – who looked wobbly all game – rooted to the spot. It was only the fifth minute, and yet already that Convocation opener seemed like a lifetime ago.
Decked out in orange and black Convo had lined up in their usual 4-4-2, with the aforementioned Cadd between the sticks and looking liked he'd been dressed by Oxfam (as indeed did the Chester #1). The back line comprised of Andy Harper and Chris McNally, flanking Southern and guest player Stuey Allen, while ahead of them in midfield Fairclough on the left looked half dead before ten minutes were up, Geoff Poole on the right… well, let's just say he was there, while Ian Poole and Simon Holder in the middle offered rare glimpses of entertainment from the visitors, although for different reasons. Up front Matt Round partnered Paul Harper, and the bench comprised of three more guests – Sam Woodcock, Neil Connor, and Mike McGorry (who'd scored in that game against Wirral last week) – joining sheepskin-coat-wearer-for-the-day, vice-captain Ben Prince.
By the time Chester made it 3-1 in the ninth minute your correspondent had already begun being selective in his note taking, such was the fairly repetitive one-way traffic towards the Convo goal, although one scribble referenced a great groan from the substitutes on the sideline as they kicked a ball around in the sunshine and only missed by inches a grounded pint of cider (a tale which also goes some way to explaining why your correspondent's notes became a little sketchy). Moments after that McNally came across to the bench pleading for "a little water" – which for some reason begged the question, "Why? Are you growing cress?" – and then a gold-shirted forward was played effortlessly through the visitors' back line and slotted from just inside the area for their third.
It was around about that time that Prince spotted a possible reason why the Convo players were having so much trouble with their opponents: "How many number 17s have they got?" he wondered incredulously, and he had a point – half of those in gold seemed to have the figure on their backs (which surely isn't legal…?). Not long after that the visitors had what was possibly their best chance to pull a goal back when Poole (I) was sent through on his own and the 'keeper appeared to send him sprawling inside the area – it looked a stonewall penalty to your correspondent but, y'know, glug, glug, glug; the official awarded the home side a goal kick. Not to worry though, as on the sideline McNally – who by this time had been replaced by Woodcock, while McGorry had also gone on for Harper (P) – tried to cheer everyone up with his Belinda Carlisle impression, screaming out "Hey, Hey, Hey" at some oblivious colleague on the pitch as though about to launch into a rendition of (We Want) The Same Thing.
And then, shortly before the half-hour mark, the inevitable happened; what always happens at Chester, happened: Poole (I) and an opponent got into a bit of a barney, and a right old rumpus ensued. Honestly, that sloped pitch is like some sort of (admittedly, stereotypical) Indian burial ground because there's always trouble eventually once he walks out onto it, although in fairness to the Convo hothead, the challenge that ignited things seemed perfectly reasonable and it was his adversary who retaliated. But it was an ill-advised decision to impersonate Dave Mackay in the resulting melee, even if those punches that seemed to land (and which the referee somehow managed to miss) all came at the end of gold-shirted sleeves. Everyone else got off scot-free while he was sin-binned until half time – and slapped his main aggressor across the back off his head as he walked off, kicking everything off again – although it would turn out that his real punishment was being allowed back on for the second half.
Moments after that Convo were lucky that a completely unmarked header at a cross into their box was straight at Cadd, but within seconds of the ball being hoofed up the pitch Chester sent it long back down again, and one of their forwards ran through on his own onto it and blasted past the #1 from around the edge of the area.
Following that the game entered a lull (that it never really got out of) – which meant there wasn't a terrible mistake in the Convocation defence for over sixty seconds – and though the home side had several further chances to increase their lead before the break, when it was called the score was still, only, 4-1.
The second half was just a blur of Chester attacks, including one in the first fifteen seconds after the restart when they bombed down their left, put a deep cross into their guests' box and a man at the back post blasted over the crossbar when it seemed harder to do so than score. As for Convo, well throughout the second period they pushed forward in whatever the opposite of droves is, and on the few occasions that they got close enough to their hosts' goal to have a pot their shots were so lacking in belief that they may as well have been deemed atheist.
The only questions Convocation were asking of their opponents were of The Weakest Link variety rather than University Challenge, but Chester were really out-sniding them by the time they wasted their sixth or seventh chance of the half, and all the while the referee seemed totally oblivious to their just-about-legit shenanigans – although you could bet that he was fully aware of who was paying his wages. Even Poole (I) was subdued once he was back on, his feistiness mojo robbed from him by that stint on the naughty step. And then, by the smell of things, the farmers in the vicinity evidently decided to start spraying the cow shit – which, if nothing else, was a nice metaphor for the way Convo were playing.
It wasn't all doom and gloom for the visitors as one or two were still putting in a shift, most notably Holder, and they were just about holding out even though the damage had long since been done, but there can be no denying that as a collective the team didn't have it in them to get back into the tie. Fairclough finally gave up the pretence of not being out on his feet (and he doesn't even drink) and was replaced by Connor, while 'baby of the team' Prince went on for someone (?) with about twenty minutes remaining, and Round was forced to retire when he injured his arm in an innocuous fall. Down the bottom of the incline though, the Chester 'keeper was so redundant and bored that he spent lengthy periods during the latter stages of the game having a kick about from his goal with young Stan Holder on the Convocation sideline – and that's probably the most damning indictment of how things went for the best part on Saturday.
The home side finally netted their fifth with about ninety seconds remaining, but even they had been going through the motions for some time by then, and no one was in any doubt that they could have had many more beforehand if they'd really put their minds to it. Sausage and chips in the Chester clubhouse after the final whistle was a sliver of consolation for those that could summon up the energy to climb the stairs, and while everyone washed it down with a pint of whatever and watched the local twenty-somethings (described by one visitor as "posh scalls") play pool, Prince wondered why it was that football so often celebrates "Angry Arsehole Day".
So Convo's last chance for silverware this season was snuffed out quite ruthlessly – you could argue that the game was an Umpteen-1 disguised as a 5-1 – but there should be no shame in being outplayed by such a good side. It's even understandable that they more-or-less waved the white flag in the second period, although Harper (A) argued that it was more a case of them not being able to get out of their own half.
What was a bad show though, was that Convocation couldn't get a team of actual Convocation players out for a cup semi-final; they had to rely on mates and neighbours and met-him-on-the-train-once-ers. Of course, much of that is to do with the strongly enforced rules on participants' ages, and for that reason – as well as the apparent gulf in class at the business end of the tournament – it might be an idea to give the Friendship Cup a miss next year. There wasn't much of it around on Saturday, anyway.
Man Of The Match: Holder. One of the few players who didn't give up, and he was on time – did he think it was a two o'clock kick off?
Convocation (4-4-2): Cadd; Harper A, Southern, Allen, McNally; Fairclough, Poole I, Holder, Poole G; Round, Harper P; Subs: Woodcock, Connor, McGorry, Prince
---
Saturday, March 19th 2022
Wirral Vets 5, Convocation 1
Convocation (4-4-2): Willis; Harper A, Southern, Bastow, Luxon; Jones Ar, Holder, Poole I, McNally; McGorry, Harper P; Sub: McLaren
---
Saturday, March 12th 2022
Convocation 2, West Kirkby United 2
Convocation (4-4-2): Willis; Harper A, Bastow, Southern, Holder; Jones Ar, Kay, Poole I, Poole G; Harper P, McNally; Subs: Knox, Houston, Jago, McLaren (not used)
---
Convocation 6 Ashton 2
There was talk of Convo going top of their league if this fixture was won. That's something we haven't heard for a number of years!
Although this was a mini league with qualification leading to a semi final, it was all the incentive the boys in orange needed to pick up where they left off after last weeks battling display @ Essemay.
They started bright.
Chances came from the off. Great cross from Kay led to G Poole on the half volley blazing the ball high over the bar.
But his disappointment with that kiss was short lived. Another good run by Kay again led to Poole breezily outpacing the Ashton defence & slotting he a fine finish just as the keeper advanced.
This then led to another quick goal. Kaye again providing the cross for Paul Harper to meet with a fine header at the far post.
Schofield then provided a third when rounding the keeper.
The opposition looked down and out - and only 20 mins or so gone.
However, this proved possibly the worst situation oddly enough for the Vets In Orange as they suddenly took the proverbial foot off the gas and let the opposition tickle them a bit and score a goal back due to some slack defending.
3-1 at halftime and the McClaren team talk at half time was to remind the home side that they needed to step it up a bit.
Mcnally provided the spark for that at the start of the 2nd half. A great ball by Schofield and he ran in on the keeper, got a lucky rebound but persistence paid off. 4-1.
Then as Convo tend to do, they give cheap gold away. The centre forward for Ashton made the most of sloppy defending to finish well for 4-2.
The rest of the game played out with more convo missed chances and some untidy play from both sides. A few little injuries but then a fine finish from Kaye to make it 5-2.
One last Berkhamp-esq finish from Harper sealed a comfortable 6-2 victory.
All the talk in the changing rooms was about how better Convo should have played today.
But winning is still a good habit to get into.
Man of the match - Bairstow & Southerm were mostly reliable & comfortable at the back, I Poole worked hard in midfield. Harper again consistent with his goals upfront. MOM goes to Kaye. Even he didn't have his best game but was still a level above the rest of the team on todays performance
Convo lined up 4-4-2 ; Willis, Arwell Jones, Bairstow, [Southern,] G Poole, I Poole, [Kay], Mcnally, Schofield, Harper. Subs used: Knox, Mclaren, [Jago]
---
Reporter Bernard Bresslaw
The Convo Road show rolled into Warrington Sports Centre for the second match in The Friendship Cup against bitter rivals Essemmay. It should have been match 3 but the game against Wirral Vets fell foul to Storm Franklin.
As the chaps gathered in the changing room there was an air of apprehension as we only had the bare eleven. Shouts of "forget the score" and " let's go out and enjoy it" and also "let's have these horrible c@*ts". It's fair to say confidence wasn't flowing. The pitch wasn't the greatest, with lots of ruts and bobbly areas. The away team were still awaiting Si Holder, who admittedly is a persistent latecomer but even he was pushing it as the ten other players where poised for kick off.
Convo lined up with Willis, Holder, McLaren (C), Shanahan, Luxon, McNally, I Poole, Schofield, Jago, P Harper, Knox.
When the game eventually got going Essemmay where on the front foot straight away. They were happy controlling possession while Convo where giving the ball away very cheaply. A lack of communication between Holder and McNally lead to numerous attacks down the Convo right hand side. The whole team seemed to be at 'sixes and sevens' and clearly needed a spark from somewhere. Essemmay have always been a feisty opponent and further proof was the mouthy tool on the line who was starting to wind things up. The spark Convo were looking for may have come when Holder went in for a challenge with the home striker. It was a genuine attempt for the ball but the forward screamed like he had been assaulted and then came the verbals. Holder wasn't having any of it and gave as good as he got. This seemed to upset the hosts and alot of words were exchanged particularly between the centre midfielders from both sides.
Another attack from the home side came when a corner was swung in and a dark shirt got there first only for Willis to pull off an outstanding 'Gordon Banks' save. Truly brilliant from Convos answer to Caohimin Kelleher.
The game was still forming the same pattern with Essemmay dictating the play. Knox and Harper were very isolated, Schofield was trying to make things happen testing the keeper with a low drive from outside the box. Ian Poole was then flattened by an uncompromising challenge with floored him. It was clearly a foul but the referee (who thought he was taking charge of a premier league game) said play on. This lead to more arguing between both teams and the game was beginning to reach boiling point, when McNally played a hopeful ball down the right hand side towards Knox, Convo's number 9 chased it down and put a peach of a cross that was heading towards goal. Paul Harper made sure with the tap in.
1-0 Convo against the run of play it has to be said.
Essemmay hit back almost immediately. Mis-communication at the back lead to the equaliser neatly tucked away by the striker. Convo at this point were a shadow of the team that have performed so well so far this season. The home team's attacks were now becoming more frequent and a second goal was imminent. It came from a free kick that was partially cleared to a on coming forward who planted it in to the top corner. 2-1 Essemmay.
The half time whistle blew with the realisation that Convo were very much second best in all departments. The team talk from skipper McLaren was very positive as was Schofield and Harper's words of encouragement. All pointing out that we were very much still in this game and that if we kept on playing our football and keep our heads there was something in it for us. How right they were. The second half was underway when Harper was hacked down just outside the box, Knox stepped up to curl a lovely effort against the crossbar, the ball bounced down kindly for "fox in the box" Harper to poke home. 2-2.
It felt like a different game now as Convo were pressing more in midfield, defenders were getting blocks in and making themselves heard more. Low and behold almost straight from the kick off Keith Luxon (who was having a fine debut) let a loose ball roll under his foot, the right winger latched on to the ball and sent a cross in for the on coming striker to fire in off the bar. 3-2 Essemmay. It was very harsh on the visitors as they had been much better in the second half. That said, there was still signs that the game was not over. Schofield and Poole started finding their passes aswell as Jago who rarely let anyone get past him all game. Jago then played a fine ball to Knox whose through ball found Schofield unmarked. Cries of offside where shot down as Charlie screamed "no chance" as he slotted nicely in the bottom corner 3-3.
At this point Essemmay sent on the "tool" who wouldn't shut up on the line. Straight away he chopped down Schofield with an awful challenge. The referee who was very poor all afternoon for both sides promptly booked him. It wasn't long before the same player started a niggley confrontation with Knox. Convo where awarded a free kick. Schofield sent it into the box and after a scramble Knox prodded in from about a yard out. He was ecstatic and running past the moaning "tool" pushed him out the way while laughing in his face. Poetry in motion. It was Knox' first goal in 2022 and kept his run of scoring every year since 1974!!! (He told us that in the changing room)
4-3 Convo.
The hosts where starting to argue amongst each other which was great to see!! The biggest mistake they made was bringing the mouthy full back on a point Poole made to one of the Essemmay players who actually agreed.
The referee called 6 minutes on the clock when Willis threw the ball to Holder who helped it onto McNally who then decided he wanted to go on a mazy run and take three men on. He was eventually up-ended thats when he felt the wrath of Poole who was fuming and bellowed that he was lucky he got the foul. This lead to an Essemmay player snarling back at Poole to which Poole said he was shouting at his own player. The opponent apologised and a comical moment ended in both players laughing at the incident. Willis who was magnificent all game had one more head in hands moment when in the last minute Essemmay got a corner. McNally won the header which spooned back over his own crossbar. He looked cool about it but Willis was ready to explode. Nothing came from the corner and it was game over. 4-3 Convo.
A brilliant second half performance from Convo who march on. Skipper McLaren was overwhelmed with joy proclaiming it was the best ever match he's played in. The slimey "tool" was still chirping on as he was leaving the pitch. Bye bye Knobhead!!!
Four points from two tough games has put Convo in a decent position in this league format. Bring on Ashton Masters!!!
.
Man of the Match;
Hard to choose but honourable mentions go to McLaren who was solid throughout but particularly second half. Shanahan was brilliant, a truly great game and never gave his opposite number a sniff. Holder and McNally where much better after a tricky first half. Luxon and Jago worked tirelessly throughout. Knox and Harper were outstanding after the break, Schofield and Poole kept battling on but MOM is Andy Willis. He made some fantastic saves especially the one in the first half and his distribution was class. Well done Willo. Well played boys!!
Up the Convo!!!
---
Saturday, February 12th 2022
Convocation 1, Sefton Vets 1
Convocation (4-5-1): Willis; Jones Ar, Bastow, Southern, Holder; Poole G, Kay, Houston, Poole I, Fairclough; Harper P; Subs: Jago, Knox, McLaren, McNally
---
Hartford Masters v Convo
Nigel Farage reports:
The wind was a torrent of darkness among the gusty trees.
The sun was a ghostly galleon tossed upon cloudy seas.
The road was a ribbon of water over the Cheshire moor,
And Convocation came riding—
.........Riding—riding—
The chaps from Convo came riding, up to the high School door .
An eclectic selection of more recent arrivals and aged stalwarts were available for an hitherto unarranged fixture of Hartford Masters and the mighty Convocation FC .
A strong full house for the governor to select from this week and after he embarked on the longest team talk of all time due to the fact that the opposition were still getting changed and as it was cold , windy & pissing down and we`d found some shelter under a plastic dugout, the team was announced as follows … Willis , Arwel (a proud Welshman and defo not a c**t from Cardiff) , Shanahan , Prince and rather controversially Holder at right back . The midfield consisted of Kaye , Poolie , Dillon & Geordie whilst up front we were blessed to have available a striking partnership of Charlie & Paul H , which left a strong bench of Paul, F , McLaren & Carnacina . The warm up consisted of an impromptu heading competition which proved to be harder than it looked due to several factors , the main one being the lack of heading ability by most of the team and was triumphed by unnamed winners but poor old Justin and his partner only managed one header between then so things definitely didn't bode well for the veteran centre half .
The match kicked off into a typical February dreary day and for the first minutes your correspondent was a little nervous that the Masters might be too strong for their opponents and perhaps cause an outstanding save or two to be made by their part time custodian but it became obvious from the very first minute that the true masters of this particular fixture were going to be Convo and our nervous goalkeeper need not have worried one jot as all of the play was taking place in the opponents half and it was really a case of when , not if , Convo would score . The first goal came about due to some intricate passing through a dominant midfield and when Paul H unselfishly squared the ball to a "chubbier since lock down" and yet still capable Schofield he tapped in and made no mistake. Soon after, the in- form striker scored again via a weak shot that followed several misplaced passes and clearances that crept into the corner with the goalie looking on aghast whilst rooted to the spot. Things were now starting to look very comfortable for the chaps but you always sensed that a third goal would provide the necessary breathing space and it came with a fantastic goal curled into the corner from the gifted left foot of our very own north eastern legend Geordie , a real case of Auf Wiedersehen Pet to the once again static goal keeper …. During this time of complete dominance special mention should be given to the whole team including the recently introduced subs who battled and won every 40/60 challenge and additional praise given to Simon Holder for what can only be described as the greatest right back performance in a Convo shirt since the heady days of the great Paul Dickson.
Half time: Hartford Masters 0 Convo 3
After a short break , the chaps were back on with further substitutions and a few position changes which included moving Dillon from right wing to left back which galvanised the young chap and allowed him the space to maraud forward and score two goals which alongside a further strike from Kaye put the visitors 6 – 0 in front which then gave Liverpool`s finest the excuse to start believing that they had morphed into a cross between Brazil and Barcelona and getting far too cocky for their own good which gave renewed hope to a previous lacklustre opponent who then started to pile on some pressure which resulted in them getting a goal back to the dismay of the mostly untroubled back 5 .
There was still time for McClaren to don the gloves to save Willis collapsing from hypothermia and despite a few wardrobe malfunctions he was able to see out the remaining 5 minutes for the magnificent victory.
Final score: Hartford Masters 1 Convo 6
Man of the match : Despite several contenders including Geordie , Poole and Dillon , there is no doubt that this MOM performance was by a sprightly 58 year old subsequently tagged with the nickname Trent Alexander Holder for the finest right back performance that you are ever likely to see. Well done Si.
Convocation (4-4-2) Willis , Arwel , Shanahan , Prince , Holder , Kaye , Kay , Poole , Dillon , Schofield , Paul H . Subs: McClaren , Paul F , Carnacina
---
Saturday, January 29th 2022
Convocation 3, Rockville 1
Convocation (4-4-2): Morgan; Harper A, Bastow, McNally, Prince; Schofield R, Holder, Kay, Dillon; Harper P, Lamb C; Subs: Kaye, Ross, Carnacina, McLaren
---
Saturday, January 22nd 2022
Convocation 10 [TEN], Alsop Alder 1
Bobby Mimms reports
Rumour has it that someone phoned up the Alsop captain on Friday night to ask when his team kicked off – 'every nine minutes' came the reply. It's an old joke, but it can't have been funny for the side from Alder Hey the following day as they conceded goal after goal after goal, in a mismatch that will make the upcoming Russia-Ukraine ding-dong seem evenly balanced. It is one of the Seconds' biggest margins of victory this century and was thoroughly deserved, and they may even have scored more than just the ten if the game had lasted the full ninety minutes.
There's a caveat to how much you should read into the final scoreline though: Alsop were absolutely awful. It didn't help their cause that for large chunks of the game it seemed they wanted to play the official and not their hosts – and with Phil Webster in charge that never ends well – but even if they'd been on their best behaviour their 'ten pints and a kebab' style of football was always going to end in tears. Before kick-off, when it was revealed that they hadn't lost in seven, the feeling in the Convo camp was that it might be a close contest, but afterwards that stat just begged one question: who the bloody hell have they been playing?
But never mind how wretched the visitors were, Convocation were superb, and on an overcast afternoon during which it constantly tried to rain without ever doing so the only downside for them was the goal they conceded – then again, twenty-four hours after the news that Meat Loaf had died, you could argue that ten out of eleven ain't bad. There were two hat tricks, a brace, and a couple of good old snorters, one of which was almost van Basten-esque in its execution, but elsewhere there was also impressive build up, excellent work off the ball and, a couple of sleepy second-half minutes aside, intelligent defending all round.
Up front they began with Richy Schofield and Paul Harper, and due to the tireless enterprise of the former and the predatory, sharklike ability of the latter to turn up on cue whenever the opposition were in trouble, they nabbed five goals between them. Geoff Poole also netted a trio when he joined the attack midway through the first period, whilst Craig Kaye scored himself and set up several others even though he started in midfield.
On the left wing, in fact, where he was a constant thorn in the side of the visitors long before he was sent up front in the second half. In the middle Simon Holder and Ian Poole had excellent games, even though the latter was guilty of the miss of the decade (and probably every other one there's ever been) after the break, while Peter Dillon on the right was a menace throughout and a little unlucky not to score himself; Iacopo Carnacina started on the bench but was integral in the build up to a number of goals once he went on.
At the back Jack Morgan was between the posts, as is the norm, and had a surprisingly involved game considering how poor the opposition was – he didn't let himself down. Ahead of him Chris McNally partnered Dave Bastow at the heart of the defence and the two of them looked like they'd been playing alongside each other for years; on the right captain Andy McLaren made a rare start and didn't put a foot wrong before he was subbed midway through the first half, while vice-captain Ben Prince was on the left and he too was faultless, although also like his fellow full back he didn't have much chance to cock up; Steve Ross played the game's middle two quarters, which called on him to do more 'defending', but he rose to the challenge in style.
With hindsight it seems surprising that it took Convo – decked out in orange and black – six minutes to score the afternoon's first goal. It was preceded by a lovely sweeping move that started at the back, with Bastow and Prince swapping passes before the ball was sent forward to Holder, and from the middle of the park where he would reign supreme for three quarters of the game he sent Harper away down the right – having run on into the Alsop area, the forward slotted easily past the exposed #1.
Before the visitors knew what had hit them, Convo scored again. An overambitious hoick down the left flank should have been easy meat for the hefty Alsop right back, even when Kaye gave chase, but the two players have had run-ins in the past and the defender seemed more interested in throwing his adversary off the pitch instead of shepherding the ball out, allowing the winger to eventually wriggle past him on the byline and knock a pass back for Schofield, speeding in, who smashed a shot into the old onion bag.
Alsop weren't completely toothless and managed to fire off an effort from half-a-dozen-or-so yards outside the Convo area with about a quarter-of-an-hour gone, but it was always off target and Morgan probably had it covered anyway, even if his dive resembled one of those power station chimneys being demolished; the 'keeper was forced to change his shirt shortly after that as it was exactly the same hue as those being worn by the dark-blue liveried visitors, but to his horror the only appropriate kit going spare was a light blue Manchester United training top (apparently it once belonged to Gary Pallister) that had just been discarded by McNally. And what a sight he was in his black tights, but he was defending well and on the sideline Knox called out to him that he was playing "like Baresi" – of course, at Convocation no good compliment goes unpunished, so the substitute quickly qualified, "unfortunately it's Albert Baresi, the plumber."
Everyone in orange was playing well though, extremely well, and the collective was humming like a finely tuned barbershop quartet. With about twenty minutes gone they should probably have had a penalty when, at a corner, Schofield headed down and Dillon (who, apparently, once picked a peck of pickled peppers) blasted an effort goalward that was blocked inside the six-yard box by a defender's arm; it was very close to his body and Mr Webster wasn't interested, and in a demonstration of how these things should be dealt with the Convo players just got on with it. Meanwhile, the winger had another chance to score moments later when, having nicely chested down a pass from the right by Holder, he walloped a shot over the horizontal from just inside the Alsop area.
Knox had been left in charge of substitutions and at the midpoint of the half he flexed his caretaker-manager muscles, shouting out something about Andy Peters (?) in the process – McLaren and Dillion were joined in the triple hook by Harper, and going on in their places went Ross, Poole (G), and Carnacina, respectively. The captain was less than impressed at being pulled off, but he cheered up at the sight of McNally and an opponent rolling around on floor in the home side's penalty area after the former had made an excellent tackle on the latter: "I saw a porn film like that once" claimed The Bear. Albert the Plumber had reared his head once again, so to speak. The Alsop man wanted a penalty for what he perceived to be a foul, but Mr Webster was having none of it, and the referee further antagonised the visitors moments later when they put the ball in the Convo net but he deemed their effort to have been offside.
It was not the first time that they had been so. If the definition of madness is to keep doing the same thing over and over again but to expect different outcomes then the side from Alder Hey must by now be stark raving bonkers, because they were quite probably the most offside team your correspondent has ever come across – it was as if they were after some sort of record. Still, at least it kept play away from their own goal, because at that end of the pitch their defence had all the familiarity of distant relatives at a family gathering, and a little over ten minutes before the break they conceded a third when they gave the ball away just outside their penalty area and Poole (G) ran on and shot low past their 'keeper.
Schofield went close not long after that when he advanced down the right and, after one of the most pointless calls ever heard at a Convocation game – someone on the sideline advised him to "shoot", as though he normally needs encouraging – he fired off an effort that the Alsop #1 did well to save, although it still needed a defender to head clear the subsequent loose ball off the line, after which Kaye attempted a low overhead kick but only found the side netting. At the other end of the pitch the visitors attacked down their left a minute-or-two later and one of their players cracked off a low fizzer from the edge of the penalty area that Morgan tipped around a post with a big paw while, on the sideline, McLaren tried to advise the referee that the move had been offside (his flagging during his time off the pitch was overly dramatic and very enjoyable to watch).
It was astonishing just how offside that player had been considering how often Mr Webster pulled the visitors back for runs that were far less obvious; the official was performing with masterful improvision, and you almost got the impression he was enjoying winding up the boys in blue, but that came with consequences – they were moaning on an industrial scale, particularly at him. Little good it was doing them though, as in the thirty-eighth minute Prince and Carnacina combined down the left to bring the ball out from the back, a long diagonal punt passed it on to Holder, deep in the Alsop half of the pitch, and he flicked it forward for Poole (G) who ran on into the area and chipped a nice finish over the 'keeper from a tight angle.
For some reason that perfectly legitimate goal seemed to be an insult too far for the visitors, and when Mr Webster showed no sign of disallowing it several of their players, ahem, asked him why that might be; his thousand-yard stare while he tried to keep his temper during their haranguing was a sight to behold. But within a second, literally, of the restart he snapped and booked one of their more mouthier men, awarding Convo an indirect free kick a yard from the centre spot in the process – Schofield took it and launched the ball forward to Kaye, just inside the corner of the penalty area, who smashed a wonderful swivelled volley first time past the 'keeper and into the net. It was a fantastic finish.
Two goals in sixty seconds didn't seem to sate Convocation's appetite though, and within a similar period of time they scored again, when Schofield found the net after a couple of clever stepovers from Kaye and Holder had sent defenders in blue off to Garston for some shopping.
To the visitors' credit they managed to get through the final five minutes of the half without conceding any more, and might even have scored one of their own during that time if Ross hadn't been alert enough to put in a challenge on a player who had broken into the Convocation area – after a mini-scramble with each other the Alsop man, a pair of biscuit tins on his feet, fired miles over the crossbar from about twelve yards out and then promptly claimed a penalty. Mr Webster told him to jog on.
The final act of the first period saw Schofield jump to challenge for the ball right in front of the Convo bench but fall flat on his face – how? – and with his nose turning purple and a big red abrasion on his forehead looking angrier by the second it was decided to swap him with Knox. Half time followed moments later.
Convo got the second period going (because their opponents had done the honours in the first – no chicanery in this match, regardless of what Alsop were saying) with a new line-up of Carnacina, Prince, Bastow, and Ross at the back – McLaren confessed that watching the latter running reminded him of Baywatch, the saucy devil – Poole (I) and Holder still in the middle of the pitch but now flanked by Poole (G) and Dillon, and Harper and Knox up front. It was the visitors who created the half's first chance though, when they attacked down their left and from just inside the penalty area fired off a low shot that Morgan blocked, before jumping up to his feet and catching the rebound.
That was the only opportunity for either side in the opening six or seven minutes after the restart, the game's only real lull, but then, almost out of nothing, Convo netted a seventh. The move that led to the goal began with them just passing the ball around at the back until they suddenly burst into life along the right and possession ended up with Knox down the side of the Alsop penalty area, and when he put a deep cross into the box and Poole (G) found himself at the back post with enough time and space to organise a barn dance, it was simplicity for the former club secretary to head home for his hat trick. With well over half an hour still to go (in theory), the call went out: FIRE UP THE VIDIPRINTER BRACKETS.
Five minutes later, on the hour, it was eight. Dillon and Knox played some nice one-twos near the halfway line before the latter ghosted up the right flank and received the ball from a delightful dink over a couple of blue-shirted players by McLaren, and when the forward then ran on to the byline and knocked a hopeful pass back towards the edge of the visitors' penalty area, Holder ran in and blasted a rasper past the motionless 'keeper from about fifteen yards out.
For a while after that the game was little more than shooting practise for Convocation, and despite how well everyone in orange was playing, one or two of them still needed it. Poole (G) hit a post and Harper fired just over the bar in quick succession, but Knox was nowhere near as close as his colleagues, shooting well wide from miles out. The mother of all misses though, came from Poole (I), who got into perfect position to open his account for the afternoon when another lovely cross was put into the Alsop goalmouth, but with the spirit of Peter Jones screaming "…and Poole must score", he glanced a header wide of what was effectively an open goal from about a yard out.
With a quarter of the match remaining (in theory) Convocation carried out Ye Olde Quadruple Substitution: McLaren, Schofield, McNally and Kaye all returned in place of Ross, Poole (I), Prince and Holder, respectively, with Dillon moving inside to centre mid so that the latter of those incomers could go out on the wing (he performed a slide tackle within seconds of going back on and played the remainder of the tie with bloody knees). Whether or not it was anything to do with those changes is debatable, but for about five minutes after them Alsop upped their game a little – although, in fairness, they'd've struggled to 'down' it – and looked semi-decent, creating several chances to score that were either dealt with by Morgan or squandered; they'd also considerably toned down their moaning since the interval, which probably also helped their (lost) cause.
As such, it wouldn't be the greatest stretch of the imagination to consider that by the time they did net, in the seventieth minute, it could have been their third or fourth in quick succession. One of their men advanced in possession down the left and from just over the halfway line played a diagonal pass to a colleague near the far corner of the Convo penalty area, and when he ran on and pulled the ball back it set up another player in blue to wallop in from fifteen yards out. From the home side's point of view, the game already well won, the concession was extremely annoying.
It had the dual effect though, of slapping them out of a very brief slumber as well as encouraging the Alsop players to put their feet up again, having achieved the only goal they realistically could by that time (i.e., a goal). Their 'keeper soon set Kaye up via a fluffed clearance at an idiotically ambitious back pass, but from twenty-five yards out the Convo man's shot hit the foot of one of the posts and the chance went begging. Not that anyone in orange was bothered as they all knew that, like the buses, there'd be another one along in a minute, and sure enough in the seventy-sixth they made it nine.
Moments beforehand a long Alsop punt forward had sent an attacker through one-on-one with Morgan, but in one of those magical moments of high farce that Convo games often produce both players assumed the other would kick the ball first and ran into each other, leaving it to bounce past them and out for a goal kick. The 'keeper was called into action though, when one of the visitors ran in at speed and forced him into a good save and conceding a corner – from it Carnacina cleared to Kaye, who knocked a pass up the right wing to Knox, and when he squared inside from down the side of the Alsop penalty area, Harper was on hand to blast home from about twelve yards out.
Within sixty seconds the forward had his hat trick. Again Convocation attacked down that right side of the pitch that had proved so fecund all afternoon, and once more it was Knox who was provider: he drifted into the box in possession and appeared to try his luck from a tight angle (after the match he claimed that he hadn't been shooting, but passing), but with the #1 advancing off his line the ball found its way, one way or another, to the nearby Harper, and from about eight yards out he side-footed it low into the net, through the tiniest of gaps between a covering defender and the near post.
It was his last kick of the match, as in the process of scoring he'd done something to his leg and knew he wouldn't be able to run it off; Prince was sent back on to replace him, Bastow moved into central midfield, and Schofield – still looking for a hat trick of his own – went up front. He saw his chance to get it when a Convo lump up the right wing that was the very definition of ambitious was dawdled after by a blue-shirted defender, so the former First Team captain steamed in diagonally across the pitch with a lungs-fit-to-burst sprint and dispossessed him, then sped off into the area – Knox was on his own in the middle of what, to him, was a veritable open goal, but everyone in orange knew there was never going to be a pass, and the subsequent low shot past the advancing Alsop 'keeper hit the foot of the nearest post and rebounded out of play.
Just before that, at the other end of the pitch, Morgan had made a low save at another one-on-one, after which a frantic scramble with numerous defensive blocks had ensued, while Alsop also hit one of the Convo uprights from just inside the area with what turned out to be the last kick of the game. Mr Webster blew for full time immediately after that shot, six minutes early.
The joke after the match – Knox's – was that Convo had been playing the blind school but with the bell taken out of the ball, and at times those in blue did give the impression that they were missing a sense or two. For most of the time Alsop were awful, but that shouldn't take anything away from the performance of their hosts, for as the old saying goes, you can only beat what's in front of you, and the Seconds made sure that they well and truly thumped their opponents. They would have given anyone a run for their money on Saturday (and it was good to see that they didn't get involved in their opponents' self-destructive moaning), but then, last week's sloppy affair aside, they've done alright since the turn of the year, so with the new Friendship Cup on the horizon could it be time to get the Brasso out of mothballs?
Man Of The Match: It's unusual for a player to score a hat trick and not be MOTM, unless of course there's two treble scorers. In this case though, neither Poole (G) nor Harper are getting the nod because Kaye was fantastic throughout his time on the pitch, got a goal of his own, and apparently contributed four assists – if that's so, and there's no reason to doubt his statistics, then the others almost certainly wouldn't have netted as many as they did without him. Celebratory KFCs all round.
Convocation (4-4-2): Morgan; Prince, McNally, Bastow, McLaren; Kaye, Poole I, Holder, Dillon; Schofield R, Harper P; Subs: Poole G, Ross, Carnacina, Knox
---
Saturday, January 15th 2022
Ramblers Vets A 7, Convocation 3
Convocation (4-4-2): Morgan; Harper A, Southern, Bastow, Prince; Poole G, Poole I, Shanahan, Dillon; Kaye, Lamb C; Subs: McNally, Schofield R, McLaren, Knox, Carnacina
---
Saturday, January 8th 2022
Rockville 1, Convocation 5
Convocation (4-4-2): Morgan; Harper A, Bastow, Shanahan, Barlow J; Carnacina, Schofield R, Holder, Dillon; Poole G, McNally; Subs: McLaren, Prince
---
Sunday, January 2nd 2022
Rushworth F.C. 1, Convocation 7
(Rushworth formerly Mind Map F.C.)
Convocation (3-5-2): Morgan; Shanahan, Welsh J, Bastow; Poole G, Poole I, Nawrocki, Houston, Schofield R; Stephens, Kaye; Subs: McLaren, McNally, Greene, Byatt
---
Saturday, December 11th 2021
Billy Lamb Testimonial Match
Convocation 3, Ramblers Vets 5
Convocation – First Half (4-4-2): Willis; Lamb B, Schofield K, McLaren, Jago; Holt, Kay, McDermott I, Edwards; Leahey, Lamb C; Subs: Whylie, McNally, Schofield R, Stopforth, Wheller, Gittens, Holder, Harper A
Convocation – Second Half (4-4-2): Willis; Harper A, Southern, Bastow, Fairclough; Jones Ar, Houston, Poole I, Galy; Harper P, Poole G; Subs: Knox, Kaye, Carnacina, Dillon, Lamb C, Stopforth, McLaren
---
Saturday, November 27th 2021
Sandbach United 3, Convocation 2
Convocation (4-4-2): Morgan; Harper A, Wade, Bastow, Jago; Kaye, Kay, Holder, Kent; Harper P, Dillon; Subs: Prince, Carnacina, McLaren
---
Saturday, November 13th 2021
Convocation 1, Northop Hall O.B. 6
Convocation (4-4-2): Morgan; Harper A, Southern, Bastow, Prince; Carnacina, Poole I, Houston, McNally; Harper P, Poole G; Subs: Lamb C, Jago, Holder, McLaren
---
CONVOCATION 7 (Seven) ESSEMMAY O.B 2
Mike Neville Reports
On cold and dank November weekend Wyncote's finest welcomed the battle hardened North Liverpool Old Boys team of Essemmay. This fixture has a history for being a feisty affair, and Saturday November 6 was not going to disappoint once again. Manager McLaren was MIA due to COVID, so the stand in manager for the day was Geoff Poole, for which the correspondent believed done a first class job.
Due to the recent downpours the fixture had been moved to the 4G pitch with Convocation lining up with Morgan in goal, (from left to right), Andy Harper, Southern, Bastow, Fairclough, a midfield of Carnacina, Kay, Holder, Jones, and up front Lamb and Kaye, with subs Paul Harper, Kearney, Knox and the manager for the day Geoff Poole. Referee for the day was Phil Webster.
Before the game kicked off, the Essemmay goalkeeper walked past your correspondent and was heard saying "This fucking pitch is huge, we're gonna be knackered", such foresight was bewildering.
The game was kicked off by Convocation kicking right to left, and marginally with the wind behind the hosts. Essemmay were more than a match for the hosts in the early exchanges, and although never threatening, they like to stroke the ball around the park. Indeed, both teams were keeping the ball well when in possession with a couple of early Lamb shots being the only menace to either goal, but never troubling the keeper.
The opener for the hosts arrived on around the 10 minute mark. A neat out swinging corner by Carnacina evaded the large back line of Essemmay and from around the penalty spot Lamb directed a looping header into the far left of the Essemmay net. This was no more than Convocation deserved, whom up to this point had been very neat and tidy. However, disaster was to strike a mere 5 minutes after taking the lead. Passing the ball around untidily at the back, Bastow dwelt on the ball for what seemed like an eternity, allowing their tricky small number 9 to steal the ball and run from just inside the halfway to slot home. Ill deserved the Convocation faithful may decree, but a harsh lesson in keeping the ball moving.
Setbacks like this however, the second team this season have routinely bounced back from, and this was again the case for South Liverpool's finest. After peppering the Essemmay goal after going behind with snap shots from Kay and Lamb, Convos' current top scorer (Lamb) received a ball from Kay with his back to goal on the left side of the Essemmay 18 yard area, turning 90 degrees to his left he drove across the 18 yard area and cracked a low drive into the bottom left of the Essemmay goal with the goalkeeper motionless. 2-1 to Convocation.
Convocation continued their assault on the Essemmay goal, Kaye being put through at one point and his attempted lob scoring 3 points instead of a goal and Lamb continuing to be a menace in and around the box. However, Essemmay were not frightened in getting forward, especially down their left side, with their left full back being full of running and being a real headache to Fairclough who was at 6's and 7's.
At this point in proceedings Poole made wholesale changes to ensure everyone in the squad was given enough game time. Jones made was for Poole himself at right midfield, Harper came off for Kearney at left back and Kaye came off for Harper up front.
Whether it was the changes by Poole, the willingness of Essemmay, or the changing of the inclement weather, no one knows, but Convocation again allowed a sloppy goal to be conceded. The marauding Essemmay left back again got down the wing and played a neat ball in to midfield, who then played a first-time ball to the diminutive Essemmay centre forward. On the right hand edge of the Convocation box, he won a 50/50 with Kay and then proceeded to river dance, pirouette and waltz past Kearney and Southern and drill a low angled shot past Morgan; 2 all and game on, but again Convocation showed weaknesses in the back line.
The game was now becoming a little bit feisty too, the nasty little Essemmay right midfielder chundering away to whoever would listen, and the steroid tattooed centre midfielder throwing himself into any challenge that would have him. However, Convocation were more than a match for the North Liverpool thugs, matching them stride for stride and more than 'putting it up them'. Convo continued with their neat brand of football in the attacking half, and after a neat one two by Holder and Poole down the right, Poole put in a low cross from which the on rushing Kay buried first time into the centre of the Essemmay goal, 3-2 Convocation, a lead this time they would not relinquish.
Harper was buzzing about up front like a dog with 2 dicks, and with Lamb dropping deeper to receive the ball, Essemmay were struggling to deal with the forward line. It was indeed this combination which served its purpose late into the 1st half. Lamb received the ball, turned and played a lovely through ball to Harper, who on the right of the Essemmay box rifled home in the bottom corner of the goal for a very tidy finish. 4 -2 now to Convocation, from which the murmurings and disheartening of the Essemmay team could be heard in North Liverpool. With the first half finished, Poole reminded the faithful at half time that the game was not yet won, to be vigilant and to continue moving the ball. No changes at half time.
The flow of the game did not really change after the break. Convocation appeared in control, no real dramas or threats from Essemmay, as the visitors appeared to tire. Loud wrangling's about the age of the Convocation faithful were also starting to emerge after the restart, questions asked "How old is he?", "He isn't under 45" being touted around as the dummies were now properly beginning to be spat out.
Harper and Lamb continued to be a thorn in Essemmay's side, and it was the diminutive Harper who caused havoc for the hosts 5th goal. Receiving a smart ball from Kay, on the by line, he evaded the Essemmay centre halve with a quick shimmy, and was then ruthlessly pulled back, penalty decreed the referee. The Essemmay players were up in arms, "what chance have we got as you for a ref" etc etc, showing total disrespect and repulsion for the man in black (but sporting a fetching illuminous waterproof jacket!). From the resulting penalty, Lamb grabbed the ball, send the ball down the middle, the goalkeeper got something on it, but was unable to keep it out. 5-2 to Convocation, well deserved and they were now playing against a team of berating blood hounds, angry, like a pack of dogs that had just been neutered.
The game then went through a pretty pathetic 10minute spell of mis-possession and temper tantrums, notably by the Essemmay team and John Kearney. For a 5minute spell your correspondent counted 4 consecutive occasions where the Convo right back gave the ball away to the opposition which justifiably melted the heads of some of the Convocation team.
However, when the ball was in the Essemmay half the Convocation front line and midfield would come alive. Knox, who had replaced the Italian Stallion Carnacina, received the ball after some neat interplay by Kay and Lamb. Unselfishly Knox played the ball across 18 yard box to the penalty spot to Kay. With the Essemmay centre halve in front of Kay, he pulled the ball back neatly and slotted calmly into the bottom corner. 6-2 to the hosts and cue pandemonium in the Essemmay ranks.
Convocation were now creating chances at will. Knox found the net once, only to be ruled offside, and Lamb after good service from midfield also found the net and was again ruled to be offside (although he looked on by a country mile).
With around 30minutes of the match remaining and the game in Convocation's lap, Kay was subjected to not one, but two hefty two footed challenges, and although running away with the ball, the referee blew for a free kick. Essemmay's centre midfield version of a member of One Direction in their late 50s lost the plot, blaspheming continuously to the referee in a nonstop tirade. Webster then tried to reach for his red card, but could not grasp it properly under his illuminous waterproof jacket, but just before the Benny Hill music belted out, he grasped the red card from his top pocket and off the "Harry Styles wannabe" trudged off, shouting, still blaspheming which almost led to a revolt of the whole Essemmay team. "We've been cheated", "It's not fair", "They're all young", "Let's all walk off" were the incredulous cries, much to the amusement of the Convocation faithful.
However, after the crazy spell, and the referee obtaining some assemblance of order again the game did restart. Much to the overall picture of the game, Convocation were again on top against the 10 men of the visitors, and indeed it didn't take any time at all for Kay to feed Harper again down the middle the centre forward to bag his second of the game with a neat side foot finish. 7-2 to Convocation and the chance to finish off the visitors.
Changes were again afoot by Manager Poole. Kay, Lamb, and Southern making way for Jones, Harper and Kay with still a good 20/25 minutes remaining. However, the zest of the game had seemed to diminish with the continued cries of pain from the Essemmay team and management line. There were no real chances or rushes of blood to speak of during the final minutes of the game. Convocation continued to be neat and tidy, and the visitors appeared to give up the ghost so to speak.
So, another good performance by Convocation with the victory wagon bludggering on. The majority of the Convocation team had good solid games. The back line was generally sound in possession apart from Kearney and Bastow's early mistake, the midfield worked hard and were neat and tidy, but what won it for Convo on the day was the forward line. A good brace from the effervescent Paul Harper with two well taken goals, and a well deserved hattrick from the big arsed Lamb. MOM therefore has to go to ole pie arse himself, Chris Lamb. He dropped deep continually to receive the ball, scored a really good header, and drove in a lovely 2nd goal too. Being the youngest of the Convocation side at 36 he really did get on the Essemmay team's tits in every sense of the phrase, and long may it last! Another good test out of the way against one of the more aggravating of sides the faithful play each year, and your correspondent if very grateful to shove it right up em!
The Seconds host Northop Hall O.B next Saturday, and fingers crossed the victory march keeps rolling on.
---
Chester Nomads v Convo
Reporter Sid James
Convo who were looking to continue their great form arrived at Boughton Hall to be greeted by a wedding in the marquee attached to the clubhouse. The Bride looked beautiful in her size 20 wedding dress!!! The Groom looked half cut, maybe needing some dutch courage for his upcoming nuptials.
Anyway onto the game. Convo lined up with a 4-4-1-1 formation with Morgan in goal. New recruit Lawrence at right back, Bastow and Shanihan the centre half pairing with Convo's very own Italian Stallion at left back. Across the middle was Si Holder, Ian Poole, Mark Jones and Ged Powell with Geordie in a 'Firmino' role just behind lone striker Geoff Poole. The game started with Convo in the ascendancy from the first whistle. Ian Poole and Jones were dominating in midfield with some good crunching tackles. Carnicina and Powell were busy exchanging passes with Geordie on the left hand side. The visitors were in total control with 15 minutes gone. The only time Chester threatened was when a nervous Lawrence failed to engage in a few challenges he should have won and wouldn't put his head in where it hurt. Bastow and Shanihan could have been sat in their armchairs with their feet up it was that easy! Then some nice play between Geoff Poole and Jones found the ball find its way back to Bastow who sprayed a fantastic 40 yard diagonal to Geordie who beat the offside trap to chest down and slot from close range 1-0 Convo. Shortly after Ben Prince came on for the 'lost' Lawrence and quickly shored up the right back position. After more domination from the away team Holder played a hopeful ball forward which trickled through to the keeper. In a moment of madness he decided it would be a good idea to throw it straight into Geordie's back. Mark Jones won the ball back and laid it off to Ian Poole who chipped a delightful effort into the top corner Cantona-esque!!! It was the Convo number 10's third goal of a very productive season so far. 2-0 Convo. As the half wore on, the wind appeared to drop. Convo players were determined to take full advantage of the steep hill. More good play from Powell lead to a flurry of chances pinning Chester back. After what seemed like the umpteenth corner the ball was flashed across the box by Geordie for Geoff Poole to tap in at the far post. 3-0 Convo. Chester's players by now were starting to feel aggrieved at every challenge especially the little number 19 who wasn't shy at dishing it out, but cried like a baby every time he was tackled. A few minutes later a good ball by Jones arrived at the right foot of Geoff Poole who despite cries for offside calmly finished hard and low to make it 4-0. By now Convo were creating chances at will. The impressive Jones danced through two or three Chester defenders only to be chopped down in the area. Penalty! The little number 19 was at it again claiming Jones had dived, but in truth it was a 'stonewaller'. Geoff Poole sprinted over to grab the ball fully aware he was on a hat trick. As he placed the ball the Chester keeper was trying some strange antics to try to put the taker off. As Poole struck the ball the keeper yelped out a loud BOO!!! which appeared to put Poole off and duly saved the penalty kick. Hardly in the spirit of sportsmanship as it was a blatant attempt to obstruct the penalty taker. In my opinion it should have been re-taken. Poole's misery was complete when McLaren substituted him for the returning Lawrence. Half time Chester 0 Convo 4.
The second half began with Chester on the front foot, but in general they were still no threat to the Convo goal. The visitors started to get sloppy in possession, Holder in particular giving the ball away needlessly. This gave the home team something to cling on to and became more involved in the game. After some good play again by Chester, Jones (Who was beginning to tire by now) gave away a soft free kick just outside the area. The resulting effort took a wicked deflection and ended up in the back of Morgan's net. 4-1. Chester would feel they deserved this after being much better in the second half. Convo though were still creating chances. A poor kick by the 3ft 2 inch keeper fell the Ian Poole who chested the ball down and sent a looping volley towards goal but the vertically challenged number 1 managed to keep it out. Good play by Prince on the right sent a great ball into the area right onto Geordie's hammer left foot but he couldn't keep his volley down. Despite the home teams improvement there was still no real penetration through Convo's defence. If anything, Convo where guilty of causing their own problems. Powell another newcomer was starting to find the pace of the game too much and was starting to misplace simple passes. That's when he felt the wrath of skipper Geordie who let him know in no uncertain terms it wasn't good enough. Another chance passed by when a good cross arrived into the box. Holder had a free header but he glanced it wide. Maybe his long flowing locks got in his eyes!
Still the tackles were flying in and still the Chester players squealed. One move resulted in a through ball played into the Convo half which looked suspiciously offside. Morgan misjudged the situation hoping it would travel into the area but it held up and the big lump of a number 7 rounded him to poke home. Convo defenders could be held accountable for stopping hoping they would get the offside decision but in all honesty it was sloppy all round. As the game petered out it became a long ball battle with both sides giving away possession to each other.
To conclude it was Another solid performance from Andy's Army. Not as silky and swashbuckling as the two recent wins over Woolton Vets but the battling qualities were there in buckets. Convo are on the crest of a wave right now and it's great to be involved and part of it. Long may it continue.
Man of the match: Some good performances to mention. Ian Poole was solid and aggressive throughout. Mark Jones had a very good first half but tired as the game went into the second half. Carnicina was neat and tidy. Geoff Poole enjoyed his two goals. The two centre halves did everything that was asked of them but the man of the match has to be Geordie. He added to his goal tally and caused Chester no end of problems with his energy and tackling. He's having a great season so far. He also then rounded his afternoon off by telling the Bride that he knew what she was going to be getting up to later. A good afternoon was had by all.
Up the Convo!!!
BOOM!!!
Convocation (4-4-1-1): Morgan; Carnacina, Shanahan, Bastow, Swan; Jones M, Poole I, Kay, Holder; Powell; Poole G; Subs: Prince, McLaren
---
Saturday, October 16th 2021
Convocation 6, Woolton Vets 2
Convocation (4-4-2): Morgan; Harper A, Houston, McNally, Prince; Carnacina, Holder, Poole I, Kaye; Harper P, Lamb C; Subs: Bastow, Jones Ar, Jago, Kay, Southern, McLaren
---
Halkyn Steel vs Convocation FC – Chorus Shotton Sports Club 2:30 PM
4-5-1: Jack, Harper A, Dave B, Chris Mac, Ben, Carnacina, Geordie, Poolie I, Huston, Craig, Round. Substitution: McClaren
Giobatta Breda
Another away game for Convocation 2nd team, and this time an international one! A short bench for our team with only 12 players against a newly merged team, including a few players with only 10 minutes cameo appearance on the pitch. As a note, this is the last game of Speedy for the home team. An unedited scheme with Jack back in goal after a tour in Germany, with 4 in the back (Harper A, Dave B, Chris Mac, Ben), 5 midfielders (Carnacina, Geordie, Poolie I, Huston, Craig) and Round as striker. Green-striped kit today, as, against all odds, another team plays in black and safety orange.
Despite the short bench, a good quality team with three skilled tiki-taka players in front of a strong defence. Good match temperature at 17.5 C with clouds that later turned into light rain. Wind blowing SSE 2 m/s. Heavy pitch in average conditions, with some uneven grass of near imperfect cut. Strangely narrow as well. Mr Salmon the referee starts the game with Convos kicking off for the 1st possession of the game. Good initial 10 minutes with the skilled centre midfielders circulating well the ball. The home team shows from the beginning of the game what would be their main tactic, long crosses to their 2 quick strikers to release the pressure from our midfield. But is Convocations here that dominated the initial phase of the game, with few risks for the defence and few initial wide attempts from Geordie.
It is around the first 10 minutes that Dave steals another of the long ball from the oppositions, passes to it Ben, Poolie receives and then let an indomitable Craig in the corridor, managing to attract two defenders from the opposition. He then passes on back to a free Carnacina that from around the penalty spot kicks a well placed left-footed shot behind the goal. 1-0 for the away team that see their good organization well repaid.
In the following few minutes, another long ball finally cracks Convo's defence for a temporarily tied game. Shame as they were playing some good football there.
Jack saves several close-proximity shots, hypnotizing their strikers on several occasions, including a post being hit and not going in back to their strikers. Convocations kept pushing forward to score another goal and this time if from the left side of the pitch that Geordie displayed all his power to the opposition, managed to pass two of their players on a single touch, for a run to the end of the pitch. The accurate back pass for a free Carnacina was well connected for a central strike that their goalie only managed to touch. Convos ahead again with confidence against a team that has been known for being a strong opposition in the past.
On the 2-1, Chris Mac like a magician tries to make the ball disappear from the box but the trick did not work well and the ball rematerialized itself a few steps behind him. The defence then cleared, with Chris quite innocently acknowledging the play.
On one of the successive possession, Dave tried to pass Chris to release pressure from the defence, but their quick strikers appeared from nowhere to steal the ball for the 2-2. Few minutes of good play for Convo and then both teams back in the changing room.
Quick start of the second half for the opposition that in few minutes managed to release their fast strikers for easy shots one on one, for a 3-2 first and after a few minutes again, with a similar combination. 4-2 for the home team. Convos have lower their centre of gravity which provided a better chance for clear passes from the opposition midfielders.
It followed a phase where convocations pushed with all their might to get back on track. And it seemed to pay off, with most of the effort brought by an energetic Craig.
Craig was then run over of few times but Mr Salmon was not paying attention, as he was talking to one of the away team and not looking at the game.
The opposition team kept playing the same old game long ball to their strikers, but the defence showed solid in this phase and seemed to control them better.
It was from a long fantastic filtering pass from Dave on one of the opposition long balls, he swept that triggered Craig on the right side of the pitch, his speed not matched by their left-back. His dangerous shot bounced off the goalkeeper and was collected by Round who managed to push the ball in for an easy tap in for the 4-3.
Convos kept pushing for a further 15 minutes, with good intensity as Speedy left the pitch amongst the initially timid applause of both teams.
But it was at this point that the short bench took it tall. Another long ball for the strikers that again managed to convert a clear shot for their strikers for the 5-3
In the next play, a bad tackle against Round prompted the loud complaints of an energetic Poolie, quite rightly so. Good possession for Convo in the next few minutes. Geordie skimming shots is slightly wide, but the keeper decides to try to save it. The referee calls is for a goal kick, but fair play to the goalie that helped to overturn Mr. Salmon decision.
On the corner, Chris Mac had a free header, powerful but inaccurate with the ball bouncing immediately in front of him and then heading over that bar. In the next stretch of the game good run from Harper who managed to tackle on the corner a yet again dangerous run of their strikers. A solid game for him today. Another good spell for Convos with Round engaging their goalkeeper that managed again to show some good skills and handed the ball for another corner.
On the resulting corner kick for the exhausted convocation, a cameo appearance for McLaren replacing Harper, who sprints towards the goal for one of his famous headers, but Carnacina's badly kicked cross was low and easily cleared by the defence.
On the next long ball from the opposition, one of their quick wingers collected a loose ball in front of the penalty area and hit an unfortunate McClaren that bravely tried to stop the shot to go wide with his foot and made the ball tumble over a frozen Jack. Unlucky for the away team and their captain. In the next few minutes, a generous Geordie pulled again with the referee awarding a free-kick from a dangerous spot. Huston took charge and with a nicely curled only managed to hit the bar. Shame for the solid midfielder that played a nice game.
Minutes run with the same repeated tactic of long balls for their inspired strikers and to an easy for another goal. Last chance for Carnacina sent in the corridor from Geordie. Ignoring both Poolie and Round screams in the middle of the box, he opted for his speciality weak shot that was easily saved by the goalkeeper.
A good game from the convocations. The manager McClaren at the end of the game declared "We played well today against good opposition and we had a hell of a first half, with a longer bench we could have managed better the energies on the pitch. Now we need to concentrate for our next game against Wolton".
Final score 7-3 for the home team (Carnacina 12', Carnacina 30', Round 65').
MoM: Carnacina, special mention for Jack for all the saves and bites
Correction: Convocation actually played Shotton Steel, not Halkyn Steel.
---
Alsop 1 Convocation 6
Autumn had well & truly arrived. A dip in the temperature, a swaying wind and torrential rain, making the pitch surface softer with a bit of zip on it. This would prove to be more than suitable for the away side today.

Alsop today's opponents have proved firm opposition down the years. Last time out, they wiped the floor with Convo at Wyncote but today would prove more different.

Convo started well and on the front foot. Kaye was in the thick of things in the centre early on. Breaking up opposition play and driving forward with some swagger. Needless to say he broke the deadlock early on. Finding the space, Kaye unleashed a 25 yard shot edict should have seen the keeper collect, but he went down a sack of spuds and let the ball under him. 1-0 to Convo.

Meanwhile at the other end, Andy Harper had his keeper having kittens when thought he was Messi in his own penalty area, walking the ball out of his own keepers grasp, losing it to the forward and then luckily getting it back before the danger was cleared.

The opposition rarely threatened and before too long, Kaye unleashed another similar effort to the first. 20-25 yards out and the keeper again went down too early and missed it completely. 2-0. Convo totally in control.

Somehow though, before half-time, Convo conceded a penalty. A tackle by Justin just in the line of the penalty box was adjudged to be in the box by the 'home' referee and he gave a generous spot kick to the hosts. The new keeper was well up for it however and a great save diving to his left to palm out.

A couple of excellent corners swung in after that by G Poole saw Chris Lamb have 2 efforts off the line, but Convo went in a comfortable 2 up at the break.

2nd half proved a more feisty affair. Alsop's version of Paulie (Burgess Meredith) started to blow a gasket at little niggly tussles with I Poole, Kaye who were clearly on top. Craig Kay also took the Ian Poole kick off award this week as he fronted up to a mean looking Alsop defender who had just tried to hack his thigh off.

Other than that, Convo carried on with their incisive attacking play; C Lamb was determined to get on the scoring sheet & got 2. Graham Kaye (*spoiler alert) meanwhile capped off a man of the match performance by grabbing his hatrick.

At the other end, Mcnally & Justin blocked everything coming through continuously and it was only a very dubious decision by the 'home' referee (yards offside) which gave Alsop their paltry consolation.

Ian Poole also added another headed goal this season from G Poole corner to complete the rout.

6 goals in the bank for Convo & free pint glasses given away in the NALGO bar after the game to anyone who wanted them too! A good days work all round!

MOM G Kaye. Good performance by Mcnally too

Convo; keeper [Cadd], Jago, Justin, Mcnally, A Harper, G Kaye, I Poole, Fairclough, Arwell, Iacopo, C Lamb…used subs: G Poole, C Kaye, McLaren, B Lamb
---
RAMBLERS B 3 – CONVOCATION 3
Mike Neville Report
A very warm autumnal day treated the visitors to the now well-trodden road of Crosby as we faced Ramblers "B" team today for the 2nd time this season. We were to play on the B pitch as Ramblers 1st team had a simultaneous fixture.
Convocation lined up with (from left to right) Knox (GK for the day), Fairclough, Bastow, Shanahan, Jones, Carnacina, Welsh, Kay, McNally, and upfront Schofield R and "Paul". Subs for the day was the effervescent McLaren, Kaye, and Prince (cameo role – more of that later!).
Ramblers kicked off proceedings and from the outset their game plan was simple, lump it long to the big man upfront, for the youngest member of their team (and probably their best player) to run onto and cause what havoc he could. During the first 20mins or so of the game Ramblers used this tactic time and time again when they had possession, and then out of possession closed ranks and made it difficult for the Convocation team to play through them.
However, this is not to say that Convo didn't create many chances. When they did play football and passed it around several gilt-edge chances fell the way of Kay and "Paul", but neither managed to work the keeper from good shooting chances. It appeared at times too that all too many of the Convo team were willing to buy a lottery ticket from 35/40 yards and win the jackpot, however none of these bothered the steady Ramblers goalkeeper.
It was the visitors however that took the lead on the 25th minute mark, a good one two between Kay and Schofield set Kay away down the left wing. He evaded the right back's tackle and slid in a lovely ball on the six yard area for "Paul" to tuck away for a deserved 1 nil lead. This is nothing more that the visitors deserved after peppering the Ramblers box for the first period of the game, and Knox having been merely a bystander.
All this was to unravel somewhat in a crazy, and rather puzzling next 10 minutes to the game. Another long punt up the pitch was heaved towards the Convo half by the Ramblers no.1. Kay and Bastow both went for the same ball with Bastow's shout being disregarded, the ball skimmed off Kay's head and straight into the path of the Ramblers centre forward. With Know off his line on the 18-yard area the forward simply lobbed Knox to make it 1-1. This was something Convo ill deserved, and this was literally the only attack Ramblers had mustered in 25 minutes.
However, a few moments later disaster struck. Just inside the Convo half Kay grappled with the Ramblers lanky centre forward and was pulled back by his opponent for which the referee blew. Unbelievably though the decision was given against Convo and in favour of the hosts. Convo players questioned the decision extensively but no change. From the resulting free kick however, the Ramblers young centre forward, floated a lofted ball into the Convo box which then sailed over Knox's head right into the top right hand bin of the Convo goal (Ronaldinhoesque from the 2002 World Cup). Convo were rightly in shock at this happening and at the unjust nature of the free kick given.
More damage was to come. The hosts now buoyed on by this quick unfathomable turnaround actually had an attack. Some interlinking play down the Convo left led to a throw which resulted in Carnacina being turned inside out by a player labelled by Ramblers as "Psycho", who then played a tantalising ball into the box for the Ramblers left midfielder to turn it past a stranded Knox. 3 -1 to Ramblers at the break.
McLaren's team talk centred around keeping the ball, passing the ball and stopping innocuous shots from 35 yards. A change for the visitors meant the disappointing Carnacina coming off for Kaye. The start of the period began as the first half had started, namely Convo dominant in possession, and creating lots of clear-cut chances. The ball was now infrequently coming into the Convo half, the visitors now dictating the pace and play, and reward finally arrived around 15/20mins in the half. A neat one two by Kaye and Jones down the Convo right let to Kaye crossing in a pinpoint ball for "Paul" to rise like a salmon and nod home from 10 yards into the bottom left corner. This was little more than Convo deserved after their dominance, game on.
3 to 4 minutes later Convo should've equalised. A neat one two by Kaye and Kay down the right led to the sub playing across the Ramblers goal inside the 6-yard area. With the keeper at the front post the goal was gaping. This is where McNally entered the fray. With the ball served up on a plate, along with serviette, cutlery and cut-glass crystal flutes, the lanky midfielder got his legs all tangled, completely missed the ball, and it nutmegged him. His excuse was that he thought he was offside……………………………………whatever!
Still 3-2 to Ramblers, but the pressure was still building from the visitors. Knox had one or two balls to deal with in the 2nd half, but with no real menace. Chances came and went in quick succession from the visitors, notably the ball falling to "Paul" in the Ramblers box for this hattrick, only for the diminutive striker to get underneath the ball and blast the ball skyward. Chances also came to Kay at a frequent rate, but it appeared he had left his shooting boots at home for the day as not of his "shots" bothered the Ramblers keeper. However, his luck turned on around the 30-minute mark, collecting a clearance from the Ramblers defence, he for once found the target from 22 yards into the bottom right of the Ramblers net to make it 3 all.
For the remaining 10minutes the game did limp along a little. Some last ditch defending kept Ramblers in the game at time as they were determined to hang onto this draw. Prince was now off the bench (in his cameo role) as well as Captain McLaren as Convo tried to look for the winner. Your correspondent is not sure how many times Prince touched the ball, but he did fall over several times when the ball came near him, so one only hopes for improved cameo roles in the future.
A winner however could not be mustered by either team, though Convo were the most likely. All in all, it was not a bad game to watch which was played in the right spirit even if there were some dodgy refereeing decisions. Convo at times played some good football, and with all the missed chances on another day could've been out of sight. Solid performances were had by Jones, Welsh, Kay and "Paul", but MOM goes to Shanahan. Up against a lankly front man, he dealt with almost all aerial balls comfortably and was a calming influence in defence.
---
Saturday, September 11th 2021
Woolton Vets 1, Convocation 7
[Jaap Stam]: "We came, we saw, we kicked their ass. Convo have shorts with pockets and that is where Woolton Vets stayed."
Convocation (4-4-2): 'Gaz'; Harper A, McNally, Bastow, Barlow J; Fairclough, Poole I, Houston, Poole G; Lamb C, Lamb B; Subs: Knox, Carnacina, Harper P, McLaren
---
Saturday, September 4th 2021
Convocation 1, South Liverpool B 2
Three "Come 'ere, Lad"s (all for South), and a last minute winner – the season proper's back.
Convocation (4-4-2): Morgan; Harper A, McNally, Bastow, Barlow J; Fairclough, Nawrocki, Schofield R, Galy; Poole G, Kaye; Subs: McLaren, Knox, Carnacina
---
Saturday, August 14th 2021
Ramblers 9, Convocation 4
Bobby Mimms reports
Like the Taliban, Convocation are back, just forty-two days after their AGM (Convo's, not the Taliban), but unlike the Afghan cuddlees people are actually pleased to see the chaps from Wyncote once again. They'd been invited to play Ramblers on Saturday – just for a change – in a memorial match for the Crosby club's former player, Stuart Hooper, who died at a ridiculously young age from cancer several years ago. A minute's applause around the centre circle prior to kick off (which seemed to go on forever, leaving one or two of the less fitter participants needing a rest after it finished) showed in just how high esteem the fellow was held.
As so often at Moor Lane the game was only forty minutes each way, a small blessing considering how humid the early afternoon was (it had been spitting throughout the morning and started again after the final whistle), but even so it was clear that fitness was going to be a problem for the visitors against a mixed Ramblers side whose average age was a good fifteen years younger than theirs. Several of the Convo players were also hamstrung from the start due to a thoroughly depressing chat they'd had en route along the M57 concerning overpopulation, disease, famine, and war – Happy New Season! – while one complained of having the 'Jim'll Fix It' theme tune stuck in his head.
For some reason Convocation could only scrabble together eleven able bodies to start, out of the whole club (Anthony Lewis would eventually turn up midway through the second half, having got stuck in traffic), with even Keith Purcell having to be de-mothballed to play in goal. Ahead of him the orange-shirted visitors had Tim Jago and Paul Fairclough at left and right back respectively, with Dave Bastow and new First Team captain Jon Welsh in between, while in midfield Ian Poole and the lesser spotted Richy Schofield began in the centre, flanked by Craig Kaye (l) and Chris McNally (r), the latter having pumped up the balls with supplies from lovehoney.com if his claims of what he'd been up to all morning were anything to go by. Up front Simon Williams was partnered with Ramblers loanee, Steve Hogan, who would come back to haunt his parent club (well, slightly peeve them), and on the bench Andy McLaren was joined by another guest from the home side, Adam Killen, and a friend of the tardy Lewis, James Appleton.
The start of the match was slightly surreal on a number of levels, no less than in the warm-up when McNally – looking well, as heavy no longer lies the crown – hammered a practice shot into the net and appeared to call out, "Sue Barker!" And then, once Convo got proceedings underway on the freshly cut, bobbly pitch that was covered in some flavour of animal droppings (and with the these-days-forested tennis courts behind them), they proceeded to defend for the first quarter of the game in a slapstick manner that would have had aficionados of the Keystone Cops purring with delight.
Let's get this clear: the back line didn't play too badly, and despite conceding nine over the whole game Bastow and Welsh were a reassuring presence at the heart of it, but for a while it was a real Jekyll and Hyde showing from everyone. Marking is a fitness and savvy thing so let's skip that for the time being, but before it was even necessary the absolute basics seemed laughably unachievable: simple passes to team mates were gifted straight to lurking (and sometimes not-so-lurking) opponents, clearances were frequently delayed allowing them to be charged down, a number of players tried out Cruyff Turns on the edge of their own box, and more than one back pass to Purcell – making his first appearance of the decade and wearing a short-sleeved Burnley top in the absence of a goalkeeper's shirt – was absolutely wellied at him; Appleton, once he went on, hoofed his high up into the heavens and across the area, and only just missed finding the net at the furthest upright. That being so, in between all the nonsense they defended admirably, almost like World Champions, and somehow none of it resulted directly in any concessions.
The game was never one-way traffic though, and at the other end of the pitch Ramblers – decked out as usual in blue-and-gold quarters – were perfectly capable of fannying around themselves. Convo were on the front foot just as much as their hosts were, with guest player Hogan quite clearly in no mood to go easy on his chums, while midway through the half Williams forced the all-in-white 'keeper into a good double-palmed save to his right to push the ball around the post. For the first twenty minutes McNally and Fairclough overlapped intelligently, causing the opposition problems down that flank (although the less said about their willingness to track back…), while Schofield had two-and-a-half years of shooting from miles out to catch up on. And Poole… well, Pooley's Pooley.
Anyway, to the nitty gritty. In amongst all that unpunished defensive madcappery Convo did still concede three times, albeit due to the more conventional scourges of poor marking and – drum roll, please – an own goal. Ramblers' first was scored about ninety seconds after Purcell had made a save low to his right to prevent a daisy cutter from sneaking in at the post, when they attacked down that same side of the pitch and, pretty much from the byline, crossed into the middle, where captain Jordan Mornington bulleted an uncontested header into the net from just outside the six-yard box to the sound of forty-or-so people (mainly his colleagues) groaning.
As already mentioned the game was far more back and forth than the early scoring might suggest, but Ramblers were quite ruthless when they actually created chances (rather than having the chances served up to them on a plate), although when their lead was doubled several minutes after the opener they didn't really have to do too much themselves. The break down their left flank after Poole lost possession on the halfway line, well that was all their own work, but when one of their players ran on into the Convo penalty area and crossed low into the middle as Purcell advanced to meet him, Welsh saved his hosts the need to put themselves out by walloping the ball into his own unguarded net from near the twelve-yard spot; his woes were slightly soothed by Jago, who pointed out that he had been speeding in from the opposite side of the pitch and would almost certainly have oggied himself had the First Team captain not done so.
Within a few minutes the visitors found themselves three-nil down when Ramblers attacked down their left and crossed through the box again, one of their own doing the damage this time by smashing home at the back post, once more completely unmarked. With barely a quarter-of-an-hour gone there was serious concern within the orange ranks that things could get very ugly, but then, whaddaya know, they only went right down the other end of the pitch and got one back: Jago attempted to put the ball into the penalty area where Williams was in mid-dart, but it struck an opponent and looped up with a bizarre trajectory, before dropping back down into the net just underneath the crossbar and past an extremely blasé attempt to keep it out by the #1. Sue Barker!
Appleton and Killen were introduced to proceedings midway through the first half in place of Jago and McNally respectively (Fairclough stayed put at right back for the remainder of the half), and though they both gave good accounts of themselves, before long Ramblers scored again. For a change they attacked along their right flank, and when one particular player dribbled inside and into the Convo penalty area, twisting back and forth to try and throw off defenders, he eventually seemed to have a clear view of the goal and dinked a shot past Purcell as the 'keeper advanced to close him down (for a brief second the #1 was probably thankful that he didn't have to worry about flapping away the midges that had plagued him since the start; whenever the ball was in the home side's half of the pitch he'd been throwing around semaphore shapes as though signalling to the fleet – Hello Sailor!).
The nadir of Convocation's defending on Saturday was almost certainly their hosts' fifth, scored about ten minutes before the interval. They may have conceded goals at which the marking was non-existent, been caught on the break on countless occasions, and put through their own net, but when one of Ramblers' twenty-somethings gained possession on the halfway line and danced Maradona-esque past five orange-shirted opponents, all putting in challenges like someone dipping a toe into a hot bath, if at all, it was scandalous; the youngster may have 'turned like a little eel' when he won the ball but he shouldn't have been allowed to get anywhere near the Convo eighteen-yard box, where, admittedly, his curled finish into the far postage stamp point of the goal from the corner of the area was rather special. In an otherwise enjoyable game of multiple concessions, it was the only time that the visitors looked like losing their rag.
But then, while they waited for Ramblers to score again, Convo went and grabbed a couple of quickfire goals of their own. Well, they got goals, as the first of the pair was yet another oggy – the third of the half, never mind the game – bundled past his own 'keeper under no pressure whatsoever by an over-enthusiastic defender, when a hopeful but seemingly harmless ball was crossed into the box from the region of the pitch where you would expect to find Kaye or Schofield. Within ninety seconds Welsh extended a go-go-gadget neck to power a header into the net at a corner, bringing his personal goal difference up to zero. And at half time the score was 5-3.
The second period began at a steady, undemanding pace, and the first ten minutes-or-so were spent predominantly in the home side's half of the pitch, the breakaways that they had benefited from so much before the break now being regularly ruined by everyone in their colours who went anywhere near the touchline flanked by nettles letting the ball roll under their feet and out, whenever it was played to them – very strange. That said, on their first real excursion into Convo territory they scored: one of their younger chaps danced around and eventually into the visitors' penalty area and, having been held up by opposition defenders for what felt like an eternity, got a shot off that Purcell did well to block with his gut; unfortunately for the 'keeper the rebound fell back to the shooter who then chipped a second effort over the mound of orange bodies that had collided into each other in a bid to stop the original attempt, and into the net.
Ramblers had changed their 'keeper during the interval, with one of their first-half midfielders donning the gloves after it, but there was little he could do when Convocation pulled another goal back as the midpoint of the second period neared, Hogan biting the hand that usually feeds him by blasting a net-finder through a thicket of bodies at a corner. Game back on? Well no, because within minutes of Lewis finally turning up and being introduced to proceedings (by which time Killen was back in his usual colours) the home side scored a seventh following a mad scramble in the Convo area, numerous shots and blocks, and a youngster in quarters running in from his right and absolutely leathering a shot in off the back post from a tight eight yards out.
Suddenly the game started looking exactly what it was, the first of a new season, and many players on both sides were putting in all the exertion of 50-B&H-a-day fiends. Ramblers grabbed an eighth with about ten minutes remaining when they attacked down their right, the player in possession ghosted past Jago near the byline, and from a very tight angle dinked an effort just over the shoulder the advancing Purcell and into the net.
McLaren introduced himself – as you do – for the closing stages, but there was little that he or anyone in orange could do when the hosts netted one last goal with a couple of minutes remaining, through a shot from about twenty-five yards out that was just out of reach of Purcell's fingertips. Bastow though, disagreed, and suggested after the match that the 'keeper should have done better, although he also conceded that if you're going to cock up it might as well be the ninth of nine.
With Purcell having split his boot from toe to heel when Ramblers scored their sixth, meaning that he'd effectively been playing in flip-flops ever since – something he'd neglected to tell anyone – he chose that moment to reveal that he couldn't go on (it was nothing to do with the score nearing the dreaded 'double figures' mark, honest to god). So when the official called it a day, several minutes later, it was new glover Safe Hands Jago who was the recipient of a (mini) clean sheet.
On returning to the changing rooms after the match the Convo players found that their Ramblers counterparts had left them a crate of Corona beer – Corona!?; ironic, or what? – while there was more booze to follow during a brief memorial ceremony, but only outside in the spitting rain as the clubhouse was out of bounds (for loitering) due to the Covid restrictions. Equally as taboo during the game, it often felt, was defending, or at least competent defending, as there were periods of fantastically comical nonsense, from both sides, that will surely encourage the crowds to flock back, post-pandemic.
The final score and result was a fair reflection of how the game proceeded, and probably understandable considering the relative age and fitness of the two sides, but at least it was a game of football, which can't be sniffed at after all the disruption of the last eighteen months. Hopefully as the season progresses things will get back to something resembling normality.
(And speaking of normal, how about this for a potential tour song – while it's difficult to imagine that anything would be lost in translation, the words might need some getting used to.)
Man Of The Match: Everyone played okay, and the two Ramblers lads deserve thanks for helping Convo out, but while it's tempting to give the award to Sue Barker, the nod goes to Fairclough. His overlapping with McNally was actually quite enjoyable to watch, and though he was slow to track back at times that was more to do with the ravages of time than a want of doing his duty. You can't censure a man for getting old.
Convocation (4-4-2): Purcell; Jago, Bastow, Welsh J, Fairclough; Kaye, Schofield R, Poole I, McNally; Williams, Hogan; Subs: Appleton, Killen, Lewis, McLaren
---